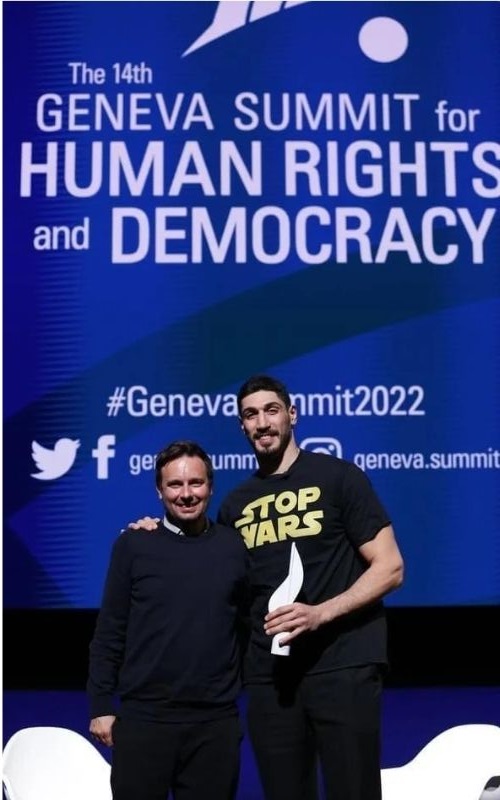 "China needs to know Tibet Belongs to the Tibetan people": Enes Kanter receives Courage Award 2022
Geneva: Turkish-American professional basketball player and an outspoken human rights activist Enes Kanter Freedom received the 2022 Geneva summit Courage Award in recognition of his outstanding contribution in defense of human rights. Enes Freedom accepted the award on behalf of "all human rights defenders across the world".
Following ten years of raising his voice against dictatorial situation in his home country-Turkey, Freedom, in a series of social media posts, spoke about the human rights violations in Tibet. Shortly after adding his voice in support of Tibet, the Chinese authorities pulled off broadcasting Boston Celtics games in Chinese media which "clearly" exposed "how much they (Chinese authorities) are scared off", said Freedom at the summit.
Responding to media quires on his message to the Chinese government upon receiving the award, Enes Freedom said "What is happening in Tibet is cultural genocide, China needs to know Tibet Belongs to the Tibetan people".
"The world will be free from war, if all the leaders listen to the "beautiful message" of His Holiness the Dalai Lama. His Holiness the Dalai Lama inspired him to "stand up for right, truth, freedom and human rights'', added Freedom.
(Information Supplied by CTA website)
By Team TRC