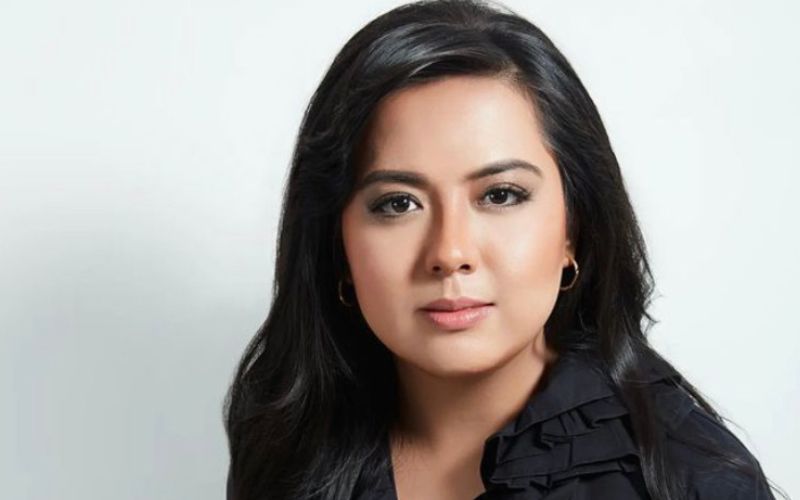 I've learned to embrace my sensitivity as my strength: Tenzin Chodon on Waking up Closer to Tibet and interviewing HH the Dalai Lama
Our next guest in Conversations on Tibet with TRC is Ms. Tenzin Chodon. She is a two times TED speaker, talk show host, United Nations SDG ambassador, media trainer, and global soft skills coach. She has been in the field for over a decade gaining an enormous amount of experience and expertise. Having worked with renowned companies and personalities, Tenzin now envisions making soft skills training more inclusive and immersive with a touch of luxury. Tenzin is the founder, CEO, and principal coach of Le Prestige Luxury Soft Skills Academy. A Tibetan who has never been to Tibet, Chodon la is helping us wake up closer to Tibet through her podcasts.
1. An inspiring journey you have had, Chodon la. Could you talk to us about your journey so far? The challenges that you have faced and how you overcame them.
That is a retrospective and introspective question; I have to look inwards to answer this. I will answer this in two ways - my journey at a personal level and my journey on a professional level. On a personal level, I have evolved, I've become more resilient because I've learned to embrace my sensitivity as my strength. My ability to put myself in others' shoes has allowed me to understand and connect with people. Within the communications industry, whenever I'm helping people with their soft skills, communication skills, or enhancing their brand image, it is important for me to put myself in their shoes to deliver better. On a personal level, I've learned to embrace my sensitivity as my strength. On a professional level, I'm a dynamic person; I constantly try to challenge myself as to what I can do next. All the roles have helped me to thrive as a professional. The challenges have been with my mindset. It is a new path that you have chosen for yourself.
To all those listening, you can achieve anything you desire if you put your mind to it.
2. How would you describe your experience of meeting and talking with His Holiness the Dalai Lama? How he has influenced and inspired you as an individual?
I recollect it was in 2018 when I was hosting the event Thank you Karnataka in Kannada. The esteemed guests were the Former Chief Minister of Karnataka Shri H D Kumaraswamy and HH the 14th Dalai Lama. After the show ended, he said, "Child, you were really good. You really hosted well in Kannada. Hopefully we will meet soon in the future". Cut to 2022. I'm hosting the Waking up Closer to Tibet podcast in which I had the privilege to interview His Holiness. It has been a magical experience. He is a noble being who has an aura. You can feel the positive energy and vibration. It was an incredible experience. I'm really fortunate to have met HH the 14th Dalai Lama on multiple occasions.
3. We recently visited Empowering the Vision initiative at MKT where its Director Tenzing Kunsang la spoke to us about some key issues faced by the Tibetan youth in exile. For example- language and communication issues, lack of awareness about opportunities, and unemployment. How do you think we can tackle them as a community?
If a problem exists, it needs to be addressed on a grass root level because unless we understand what the core issue is, and why the problem exists, we won't be able to find a remedy to that problem. To Tibetans, young Tibetans listening to this particular episode right now, I would really like to implore them to think how fortunate we are, that we are not living in Tibet. Many Tibetans living inside Tibet who live in those rural areas make only 1 dollar a day or maybe even less than one dollar a day. Now compare your scenario, you are a young Tibetan living in exile in India or anywhere around the world you are so fortunate because the world is your oyster and there are so many opportunities. The Indian government is so supportive and there are so many avenues.
Now when I say we need to address the issues on a grass root level, I mean to say that language & communication skills are soft skills and what we tend to do is focus too much on the hard skills. Still, after you graduate from college whatever field you want to pursue, the degree alone won't do, you will need soft skills. I think that has to start from a very young age. That can start from our Tibetan schools. If you start from the core when they are actually in school, then we can really enable them to have that kind of confidence. The education system that we have gives too much focus on grades. The grade that you actually apply for jobs is not the only thing that employers care for these days; they look for what you bring to the table.
We should not limit our own horizons of thinking. My suggestions: One, introducing soft skills in school, two, motivating the youth to achieve their dreams, and three, encouraging more-more young Tibetans to out in other cultures and other communities to see that there is a world outside of our own. I think these things can really help.
4. Could you please talk to us more about your role as the United Nations SDG Ambassador?
This began when I was about 15-16 years old I started working in the communication industry. I have been always someone who is passionate about giving back to our human society because there are so many issues. For me, success isn't about accumulating wealth or being successful in my industry. I was also working with many other underprivileged communities. In collaboration with CRPF, I was able to help a tribal village called Shiv Puri in Madhya Pradesh. There are so many projects that I was a part of that contributed to Sustainable Development Goals and the concerned authorities recognized this and so I was appointed as the United Nations SDG ambassador. I am working towards SDG no 4 and no 5 which is the right to gender equality and the right to quality education.
5. One of the aspects we have been working on is the idea of including Compassion in the modern school syllabus and teaching children Compassion. This is a vision often shared by HH the 14th Dalai Lama himself. How have the values of Compassion and Peace- values that we desperately need as a society today-and Dalai Lama's messages on the same influenced you? Do you believe in the power of Compassion to change the world?
I believe that would be wonderful because the education we learn today in school is mostly preparing us to be a part of an economic system. It is preparing us to be ready for the job market and the industry, but it isn't preparing us for life. Compassion prepares you for life and what is the use of your knowledge if you don't combine it with compassion? The whole purpose of knowledge is that you serve people and that comes when you have compassion. So there are two ways to look at this- with knowledge either you can create nuclear weapons or with the knowledge you can create a technology that helps disabled people; knowledge is a tool that depends on how you use it.
Compassion has the power to change the world. Consider our geopolitical situation, the kind of world that we are living in right now. Consider the ongoing war between Russian-Ukraine. We are so connected today that the countries are intertwined in a way that war has repercussions on the economy of the entire world so what one country does has a direct relation or consequences in the other country. We need compassion and above all, they say that when you are compassionate it improves your overall health. Compassion is good for our own mental health and our own physical health.
6. What do you think is the role of social media in today's world and how it will help in spreading awareness about Tibet and its culture and traditions?
We are living in the age of a very short attention span. We live in an age where everything is so easy and available at the click of our fingers. Social media has the power to make our lives easy. It has allowed every single individual to present their own narrative. This was never possible back in the day because earlier news channels were the major agencies of information. Now as a citizen of the world, you have a mobile phone that you carry in your pocket with which you can share your own authentic narrative with the world. So spreading messages about Tibet and its culture is now a possibility.
Even in my podcast whether it is the Tenzin Show or Waking up Closer to Tibet, that's been our objective - to share our beautiful narrative with the world. There are many books and movies that are made on Tibet. The most popular one if I were to give you an example is "Seven Years in Tibet." Today, with the help of social media, we are able to talk from a Tibetan perspective to spread awareness about Tibet.
There are two ways, one is 'hard messaging' and then there is 'soft messaging'. I think both of these techniques are important to spread awareness and when both of these techniques go hand in hand in conjunction with using social media, we can spread more awareness about Tibet and our culture.
7. In both Tenzin Show and Waking up Closer to Tibet Podcast you have interacted with many Tibetans from various fields. What are your key takeaways from the experience of hearing their stories? One memorable moment, if there is one.
I think it would be unfair to say one memorable moment because with every single person that's been on the guest list, I have learned something from them and they are incredible.
The Tenzin Show has had Tibetans and people from around the world from different fields. There have been Hollywood celebrities, Bollywood celebrities, scientists, athletes, entrepreneurs, public speakers, writers, and also spiritual leaders.
We've had Yongey Mingyur Rinpoche on the Tenzin show, and I would like to believe that was a very special episode for me because I truly hold him in high esteem. He has actually been my mentor; Rinpoche la always would advise me on things and that was a memorable moment on the Tenzin Show.
And I would like to share one more, there is this one boy called Professor Soborno Isaac Bari, he was so adorable and smart. He is the youngest professor, speaks about Physics, Black holes, and it is just so amazing that a young kid like this can speak about space and really profound topics with such ease. He's such a prodigy. He really works a lot to improve himself. This was also one memorable moment.
'Waking up closer to Tibet' is a different show because the Tenzin Show is my independent podcast and Waking up closer to Tibet is a collaboration with Hindustan Times smart cast. We usually interview Tibetans and people from around the world who know Tibet in their own unique way. For example, Dr. Carole McGranahan is an anthropologist. She is an American anthropologist who did a lot of studies on Tibet and on its history.
I would say the biggest and the most memorable episode, goes without saying, was with His Holiness the 14th Dalai Lama. And when I had the privilege of meeting His Holiness, I remember I started crying and that's quite natural because if you really look up to a being or you dream of this and then the dream comes true, all kinds of emotions burst spontaneously at that moment and then you start crying and then HH said, "Don't cry" but I was crying when I was interviewing.
8. We would like to know more about your latest initiative Le Prestige Academy.
Le Prestige Academy is a company that I established quite recently here in Canada. I felt that there is a huge need for people to learn soft skills in their own language but also have a luxurious hospitality and training experience because as I mentioned earlier soft skills are so important to the modern world. What are soft skills? These are skills that we require like communication, public speaking, conflict management, leadership training, media training, advocacy communication, image management, and grooming. There are so many different things and all these skills are important. When you are working, these skills come in handy.
So Le Prestige Academy is an academy that offers premium customized training, so we will customize the training programs for you, so you come with your problems to us and we will take care of all your problems whether you are an individual or a company, or an organization.
There are three ways we teach - we teach online for people around the world who cannot learn in person. Right now, we have existing clients from the UK, and we have clients from India and from many other countries as well. I am also associated with the Career Foundation which is supported by the Canadian government and then the third one is hybrid. You can learn online, you can learn in person and then you can learn hybrid.
9. Lastly, your message to the Tibetan youth, especially young Tibetan women in exile.
No community is perpetually perfect. As a Tibetan, I say this- there are many things that I'm proud of about our Tibetan community but there are also a few things we need to work on. And it's important to recognize, and identify our problems because if we don't identify our problems then how are we going to solve these problems?
When we speak about the women in our community, I would highly encourage women to not succumb to pressure. With that attachment to perfection and achieving that perfection in terms of our looks, they start mocking people and nicknaming people and this starts from a very young age. It actually is an assault on the confidence of any person whether it is a man or woman.
We live in the 21st century and we need to be more open-minded in terms of how women are. Let women live and I want to say that be yourself, and don't succumb to the pressure of our society. If anybody is pulling you down then don't succumb to it because you're gonna thrive. Women today and around the world are going to space, participating in the Olympics, and doing so much. So I believe that each and every single one of you, you have the power to actually bring change in our community.
You should not underestimate our women because they are doing amazing and have relentless potential.
So our ladies, this is the message to you, be relentless, be unique, carve your own path, and together let's revolutionize how our community can thrive.