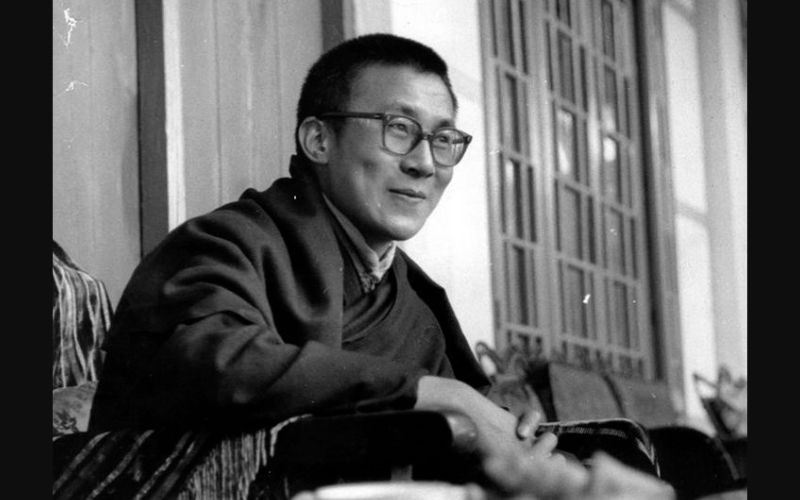 Significance of Sikkim for Buddhism and His Holiness the Dalai Lama
Introduction
Tibetan Spiritual Leader, His Holiness the 14th Dalai Lama to visit Sikkim from October 10 to 14 this year. Sikkim's Chief Minister, Prem Singh Tamang, has officially announced the upcoming visit of the Dalai Lama to the state.
This will be the His Holiness the 14th Dalai Lama's seventh visit to Sikkim, a cultural and spiritual significant one to strengthen the connection between the Tibetan spiritual leader and the people of Sikkim. This visit holds particular significance in light of recent reports of Chinese PLA incursions along the Line of Actual Control (LAC) in the region, including clashes between Indian and Chinese troops at Naku La in northern Sikkim in January 2021. The Dalai Lama's willingness to engage in talks with China adds another layer of importance to his visit. Sikkim has enthusiastically prepared for his arrival, with Chief Minister Tamang emphasizing the historic and memorable nature of the event. The visit marks the Dalai Lama's return to Sikkim after his last visit in 2010.
The upcoming visit of the Dalai Lama to Sikkim takes on a profound significance against the backdrop of recent incidents along the Line of Actual Control (LAC) in the region. Reports of Chinese People's Liberation Army (PLA) incursions into this border area have raised concerns about regional stability. Notably, in January 2021, tensions escalated when Indian and Chinese troops clashed at Naku La in northern Sikkim. This physical altercation occurred when patrolling units from both sides came face-to-face, resulting in injuries to soldiers from both India and China.
The Dalai Lama's decision to visit Sikkim at this juncture amplifies the importance of his presence. His willingness to engage in talks with China, a nation with whom he has had a complex relationship in the past, underscores the potential for diplomatic dialogues to address regional issues. In a region marked by occasional border disputes and geopolitical complexities, the Dalai Lama's visit offers an opportunity for renewed discussions on peace and cooperation.
Sikkim, in anticipation of this momentous occasion, has made extensive preparations for the Dalai Lama's arrival. Chief Minister Tamang has emphasized the historical and memorable nature of the event, signifying the state's eagerness to host the revered spiritual leader. The visit is particularly significant as it marks the Dalai Lama's return to Sikkim after more than a decade, adding a sense of cultural and spiritual continuity to the occasion. His presence is expected to inspire and uplift both the people of Sikkim and the broader region, fostering a spirit of unity and resilience amidst challenging geopolitical circumstances.
Previous Visits
His Holiness the Dalai Lama has previously visited Sikkim, leaving a lasting impact on the local community and strengthening the region's connection to Tibetan Buddhism. The first visit was made in 1956 on his way to attend the 2500th birth anniversary of Lord Buddha in India and at that time due to heavy snowfall on the way to Tibet, he had stayed in Sikkim for nearly a month. On his second tour, which took place from October 16 to 17, 1981, he visited Pemayangste and Tashiding monasteries and offered lectures. His Holiness made his third trip to the area in 1992, at the invitation of the Sikkim government, and delivered the 18th Kalachakra teachings. The fourth visit took place between October 21 and 24 1997. From April 20–27, 2005, His Holiness made his fifth visit to Sikkim, taking him through Gangtok, Rawangla, and Namtse. His most recent visit, in December 2010, included a two-day spiritual retreat at Sikkim's most revered and holy Buddhist monastery, the 17th-century Tashiding monastery.
Spiritual Haven
Sikkim is a cherished destination for Buddhists, with a significant Buddhist population. It serves as a peaceful and spiritually enriching location for followers of Buddhism. 1. Sikkim's breathtaking Himalayan landscapes offer a serene backdrop for Buddhist practice and reflection, attracting monks, pilgrims, and tourists from around the world.
Sikkim was blessed by Guru Padmasambhava, the great Buddhist saint who visited Sikkim in the 8th century and consecrated the land, meditating at its four corners to rid it of all negativity. Here he is believed to have hidden many secret teachings, which he prophesized would be discovered in the future by those specially blessed by spiritual powers. During his previous visit, the spiritual leader did the retreat at the Tashiding monastery built in 1641 by Ngadak Sempa Chembo, who belonged to Nyingma School of Tibetan Buddhism.
In the 17th century three lamas, Lhatsun Chenpo, Karthok Rikzin Chenpo and Ngadak Sempa Chenpo entered Sikkim from three different directions and met at Norbugang, Yuksom and decided to establish a Buddhist monarchy in the state. Ngadak was one of the three wise men who held the consecration ceremony crowning the first King of Sikkim at Yuksom. It was extended and renovated in 1717 during the reign of the third Chogyal Chakdor Namgyal. Today Sikkim has nearly 200 monasteries and Lhakhangs and the influence of Buddhism is felt in nearly every corner of the state.
Sikkim's historical ties to Tibet and its support for Tibetan refugees
It underscores the region's enduring significance in the Tibetan Buddhist world. Sikkim hosts various Buddhist festivals and celebrations, further highlighting its importance as a hub for Buddhist practices and traditions.
Sikkim's historical ties to Tibet are deeply rooted in its geographical location and cultural heritage. Prior to Sikkim's merger with India in 1975, the region maintained close trade and cultural relations with Tibet. The famous Silk Route passed through Sikkim, connecting Tibet to other parts of India and Asia. Tibetan Buddhism has also had a profound influence on Sikkimese culture and spirituality, with numerous monasteries and stupas dotting the state's landscape.
Sikkim's historical ties with Tibet stretch back to the 17th century when Tibetan monks consecrated Phuntsog Namgyal as its first Chogyal (king). Sikkim and Tibet shared a close relationship, intertwined by Buddhism and cultural exchanges. Tibetans, particularly the Bhutias, migrated to Sikkim, bringing Buddhism and monarchy with them. This relationship was further reinforced by the influence of China as both Tibet and Sikkim looked up to Chinese authorities. For Tibetans, China served as a convenient intermediary for dealing with outsiders.
However, as the British recognized the economic potential of the region in the 18th century, they sought to establish their presence in Tibet. This shift in focus led to the Treaty of Titalia in 1817, effectively making Sikkim a British protectorate and marking the first significant transformation in Sikkim's geopolitical status.
The historical connections between Tibet and Sikkim continue to shape the state's identity and its support for Tibetan refugees, making it a symbol of solidarity and compassion in the face of adversity.
Sikkim has a significant Tibetan refugee population, owing largely to the tumultuous events that unfolded in Tibet in the mid-20th century. Following the Chinese takeover of Tibet in 1950, many Tibetans fled their homeland in search of safety and religious freedom. Some found refuge in Sikkim, which at the time was an independent kingdom. Sikkim's then-Chogyal (king) Palden Thondup Namgyal extended a warm welcome to Tibetan refugees, allowing them to settle in various parts of the state. Today, Tibetan settlements like Ravangla, Gangtok, and Phuntsokling in Sikkim are home to thousands of Tibetan refugees who have preserved their culture and traditions.
Sikkim has a long-standing tradition of offering refuge to Tibetans fleeing political turmoil and persecution in their homeland. Over the years, Tibetan refugees have found a safe haven in Sikkim, where they have been able to preserve their culture and traditions. Tibetan settlements, such as Ravangla and Namchi, have thrived in the state, becoming integral parts of Sikkim's diverse cultural landscape.
Sikkim's support for the Tibetan cause is exemplified through its vibrant celebrations of the Dalai Lama's birthday. His Holiness the 14th Dalai Lama, a revered spiritual leader and symbol of Tibet's struggle for autonomy, celebrates his birthday on July 6th. In Sikkim, this occasion is marked with enthusiasm and reverence.
Local monasteries and Tibetan communities come together to organize special prayer ceremonies, cultural performances, and public gatherings to honor the Dalai Lama's teachings and contributions. These celebrations not only showcase Sikkim's solidarity with the Tibetan cause but also promote cross-cultural understanding and harmony.
The border between Sikkim and Tibet remained a contentious matter. The 1890 Anglo-China Agreement defined the border, but China never formally demarcated it on the ground, despite repeated British attempts. The issue persisted even after India's independence, with China acknowledging Sikkim as a part of India only in 2003.
The Namgyal Institute of Tibetology
The Namgyal Institute of Tibetology, established in 1958 and situated in Deorali, Gangtok, East Sikkim, stands as a magnificent testament to Sikkimese architecture. Founded by the 12th Chogyal (king) of Sikkim, Palden Thondup Namgyal, and situated on land donated by his father, the 11th Chogyal Tashi Namgyal, the Institute holds a museum, two libraries, and a research center. The 14th Dalai Lama laid its foundation stone in 1957, and it was inaugurated by the late Prime Minister of India, Pandit Jawaharlal Nehru, in 1958. Initially established to safeguard valuable texts and artifacts from Tibet during a period of political upheaval, the Institute has grown to encompass a wide array of cultural treasures. It promotes research on Mahayana Buddhism, religious art, and Himalayan culture, along with offering access to extensive libraries and a museum featuring an impressive collection of Buddhist art. Additionally, the Institute has expanded its educational offerings, including a department for the study of Tibetan Medicine and a Master's program in Buddhist and Tibetan Studies, further cementing its role as a guardian of Tibetan heritage and knowledge.
In 2018, the Namgyal Institute of Tibetology established a department for the study of Tibetan Medicine (BSRMS), which is affiliated to the Central University of Sikkim. It is popularly known as 'Sowa Rigpa' or 'Amji Course'. Sixty students have so far enrolled with the first class of 2018 currently in its internship year.
In 2019, the Institute initiated a two years Master's program in Buddhist and Tibetan Studies. The first two classes of 2019 and 2020 have completed the program, which is also affiliated to the Central University of Sikkim.
Cartographic War
The visit comes in the backdrop of the Chinese government's announcement that it would "standardize" the names of 11 places in Arunachal Pradesh on April 02, 2023. The Chinese government released a similar list of six places in 2017, and in December 2021, released a list of 15 places that it sought to rename, the most recent on April 02, 2023, referring to it as "Zangnan," Tibet's southern region, and using Chinese, Tibetan, and pinyin characters. There are two residential areas, two land areas, five mountain summits, and two rivers among these locations.
Conclusion
His Holiness the Dalai Lama's visits promote the message of peace, compassion, and non-violence, aligning with the core principles of Buddhism and resonating with the global community. The presence of His Holiness attracts tourists and pilgrims, contributing to the local economy and reinforcing Sikkim's reputation as a spiritual and cultural hub.