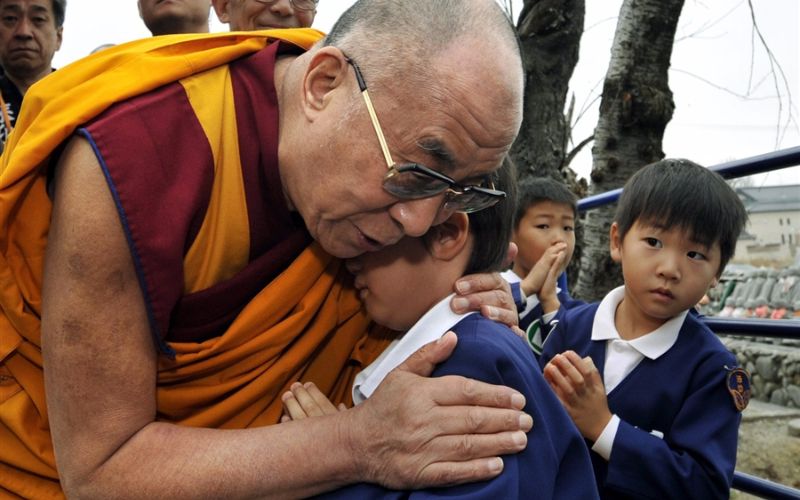 The Need to Discuss the Human Rights Situation in Tibet
Tenzin Tsetan and Lakshmi P
The United Nations Human Rights Council is holding its fifty-first regular session from 12 September to 7 October at the Palais des Nations in Geneva. Despite activists and organizations calling upon the UN to discuss the crisis unfolding in Tibet, the world's Rooftop which was unlawfully occupied by the Chinese Communist Party in the 1950s, any serious deliberation on Tibet has failed to feature in the Session so far. This inarguably reflects the larger apathy that the world has displayed towards any serious conversation about Tibet and the human rights violations underway in the occupied region.
A key event has brought the attention of the world, albeit for a short time, to Tibet again this month. A new Human Rights Watch report pointed towards DNA collection drives by CCP among Tibetans in and outside Tibetan Autonomous Region – from children as young as five years old without consent. This, according to the report, is part of what CCP calls "The Three Greats" drives, which involve data collection about every individual within a village which will give the authorities a powerful tool for their high-tech surveillance state.
Another report by Citizen Lab revealed more worrying details about the DNA collection drive by CCP in Tibet. The report stated that since June 2016, China's police have conducted a mass DNA collection program in the Tibet Autonomous Region. Experts estimated that "between June 2016 and July 2022, police may have collected between roughly 919,282 and 1,206,962 DNA samples, representing between one quarter (25.1%) and one third (32.9%) of Tibet's total population (3.66 million)".
Recently, some videos revealed the harsh conditions Tibetans in Tibet are being subjected to under the name of CCP's infamous Zero-COVID policy. Videos that show Tibetans talking about poor quarantine facilities with no sanitation/ beds and no caretakers, harsh quarantine rules, crowded testing sites with no distancing rules followed, unavailability of food and medicines, barely edible food, no potable water and unplanned lockdowns leaving many helpless are being shared in social media, raising concerns about the safety of Tibetans inside occupied Tibet. What makes it more worrying is the fact that CCP maintains a tight information blockade from information of and from Tibet with foreign journalists/ civil society not allowed access to Tibet.
Instances of destruction of Buddhist structures and statues have also increased in Tibet in a renewed crackdown against Tibetan Buddhism, culture and identity. Experts have called it a renewal of "Cultural Revolution" like activities in Tibet. In January 2022, the authorities demolished the Tibetan Buddhist statue Padmasambhava, built six years ago to stamp out the Tibetans' religious traditions.
The United Nations, as an institution, has largely failed to hold China accountable for the ongoing crisis in Tibet. It has been 24 years since a UN Human Rights Commissioner visited Tibet. The last independent UN Fact-finding Mission visited Tibet in 1985. No meaningful investigation has taken place regarding the treatment of Tibetans, while arbitrary detentions, prison deaths, self-immolation incidents and enforced disappearances continue to happen in Tibet.
Michelle Bachelet, the then United Nations High Commissioner for Human Rights and head of the office, did not visit Tibet during her visit to China in May 2022. Tibet activists and organizations from various parts of the world urged her to visit Tibet, particularly the colonial boarding schools in Tibet where children are separated from their parents and subjected to propaganda lessons. The Tibetan government-in-exile in India had appealed to the UN High Commissioner to "ensure that the visit to the oppressed regions in China must be credible, substantive and unfettered including a visit to Tibet". However, she not only did not visit Tibet, but also did not even raise the issue with the weight it deserves anywhere before, during or after the visit.
Central Tibetan Administration, the Tibetan government-in-exile in India and Tibetan NGOs including International Campaign for Tibet, Students for Free Tibet and Tibet Advocacy Coalition have been campaigning for garnering support for the Tibet cause. Sikyong Penpa Tsering, the head of CTA has been traveling to various parts of the world, holding meetings with representatives, legislators and other stakeholders, spreading awareness about the Tibet crisis. In April 2022, he visited Washington DC, where he held meetings with the US Special Coordinator for Tibet, Uzra Zeya and House Speaker Nancy Pelosi. In June 2022, the 8th World Parliamentarians' Convention on Tibet was held in Washington DC. Sikyong participated in the Forum 2000 meeting of the European Union Finance Ministers in Prague, during which he called upon the EU to appoint a special coordinator for China, just like the US. Currently, he is on a visit to Japan. Australia Tibet Council, ICT and other organizations are organizing Lobby Days where they encourage citizens to urge Parliamentarians to support the Tibet cause.
Any fact-finding/ investigative mission should hold China accountable for the arbitrary detentions happening inside Tibet, take into account CCP's harmful "environmental policies" in Tibet, and question CCP about the whereabouts of Tibet's Panchen Lama, who was abducted in 1995. CCP is also aggressively focussing on controlling the process of and narratives around the reincarnation of the 14th Dalai Lama and Sinicizing Tibetan religion, language, culture, tradition and education.
What needs to be done is to ensure that Tibet is always included and never forgotten when we focus on Beijing's crimes, along with the Uyghur genocide, threats to Taiwan and Hongkong. As the Human Rights Council holds its 51st Session, let us call upon the policy makers to address exhaustively the issue of Tibet in the backdrop of the HRW Report and call for an investigation into the human rights situation of Tibet.
Today, on International Day of Peace, let us urge the world not to forget the icon of peace and non-violence – the exiled leader of Tibet, His Holiness the 14th Dalai Lama- , his nation Tibet and fellow Tibetans inside and outside Tibet who are yearning to restore peace in their homeland.