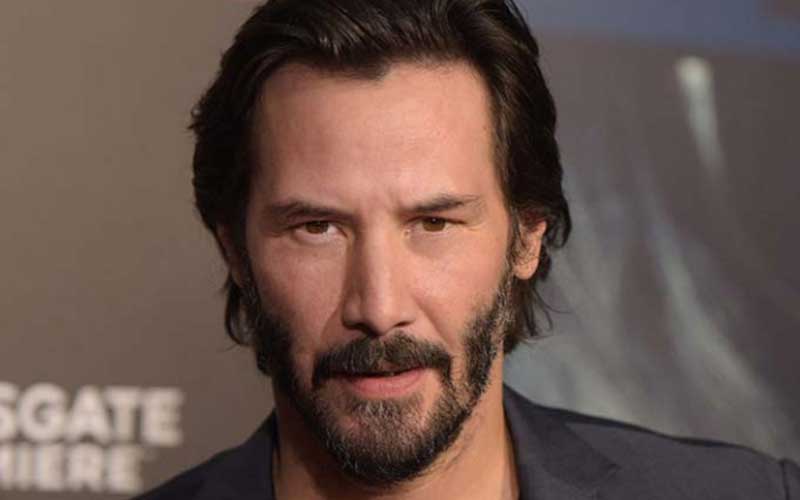 Why Is Chinese Social Media Targeting Keanu Reeves?
We all remember when The Matrix released in the year 1999 and the world went absolutely crazy for Keanu Reeves. As time passed by, Keanu Reeves slowly became synonymous with words like 'simple', 'humble', and 'down to Earth', despite being an A-list Hollywood star. Roaring evidence of the same is available on various online portals declaring Reeves as one of the nicest celebrities around the world. Moreover, he has also been widely appreciated for his philanthropic activities in areas like cancer.
As somebody who never courts any sort of controversy, Keanu Reeves is now at the receiving end of hyper nationalistic Chinese cyber army's ire. The reason- his participation in an upcoming benefit concert for Tibet.
Even though the targeting of celebrities by China is not new, the case of Keanu Reeves sheds light on Beijing's use of social media for propaganda and its larger strategy vis-à-vis Tibet where it continues to impose overarching restrictions and surveillance.
Beijing's Cyber Army vs. Neo
China has made rapid strides in the realm of technology in the last decade. As China continues its aggression across the geopolitical chessboard, social media has become its preferred tool for spreading propaganda and targeting its opponents. With the Communist Party of China backing them, various jingoistic and hyper nationalistic cyber groups have undertaken this responsibility for Beijing. And Keanu Reeves is their latest victim.
On January 20, 2022, it was reported that Keanu Reeves is set to take part in Tibet House US' annual benefit concert featuring other notable celebrities like Patti Smith, Trey Anastasio, and Jason Isbell on March 3, 2022. With the proceeds of the concert set to go to Tibet House for the promotion of Tibetan culture, the event was certainly garnering goodwill and attention across the globe. And with Reeves' known affinity towards spiritualism and philosophy, as evidenced by 'The Tao of Keanu Reeves' and his previous portrayal of Prince Siddhartha in Little Buddha, his participation certainly felt right.
However, it naturally did not sit well with China, which considers Tibet as a part of China and claims to have 'liberated' it in 1959. And within a matter of few days, the Chinese cyber army went berserk on Keanu Reeves by launching calls to boycott his latest film, The Matrix Resurrections. The cyber assault was majorly carried out through the Chinese social media app Weibo. As a result, the movie has merely grossed $7.5 million in its opening weekend in China and it would be fair to say that it will bomb at the box office overall in the coming weeks. Such is the power of the Chinese cyber army!
But, a closer look at history will reveal that such instances, at the behest of China, are not new. Major examples of this are when Richard Gere lost out on movie deals due to his strong support for the Dalai Lama and Tibet; Brad Pitt was blacklisted from China for his portrayal in the movie 'Seven Years in Tibet'; and Selena Gomez was exiled for taking pictures with the Dalai Lama.
In a more telling tale of social media and China, a similar instance to the one Reeves' is facing came up last year in 2021, albeit with a very depressing ending. Famous wrestler and actor John Cena had to apologize for calling Taiwan a country during promotions for his film in Taiwan. But what is more revealing of Chinese cyber armies is the fact that Weibo users (on which John Cena boasts of a large following of 600,000) asked him to apologize in Mandarin and that only then they would accept it. It goes on to show the ferociousness with which these cyber armies of Beijing cyber assault anybody who even seemingly appears to be anti-China.
Looking at the Bigger Picture
While it is important to view these instances in isolation and call out China, it is even more important to look at how these instances are a part of a larger strategy that Beijing has employed with regards to Tibet.
Tibet, despite being called the Tibet Autonomous Region (TAR), is considered an inalienable part of its territory by China. In 1959, Beijing invaded Lhasa and took over the region by force, resulting in the Dalai Lama taking refuge in Dharamshala in India with his followers. To this day, China brands the invasion and the subsequent overtaking of Tibet as its 'peaceful liberation'.
This 'branding strategy' is a careful tool designed by the CCP to deceive the world into thinking that it has lifted the region out of poverty and given it a new life as a result of CCP's policies. And it is doing so through one simple tool- disinformation.
Beijing has effectively managed to create a large network of social media and news armies that are aimed at presenting a positive image of China in front of the world and at the same time, targeting its critics. From Global Times to Chinese diplomats, Beijing's jingoistic narratives are on a wide display. The targeting of celebrities like Reeves and Cena also sits in line with Chinese Wolf Warrior Diplomacy, only that in this case, they are not targeting governments or politicians, but celebrities.
Moreover, the Tibet issue for China becomes an extremely important one given the fact that it was the first region it forcefully overtook. And it was also the first region where China started imposing Mandarin as the sole language, and curbing religious freedom, along with other basic fundamental rights. Tibet, in other words, can be seen as the first victim of the People's Republic of China's human rights violations, a trend that has taken a gruesome shape in the recent times. Many have opined that Beijing is currently committing a 'cultural genocide' in Tibet along with wide ranging human rights violations like forced detentions and imprisonment, sexual crimes against women, and destroying the Tibetan Buddhist religion and identity through Sinicization.
Thus, carrying out smear campaigns against celebrities, politicians, and governments who support the Tibetan cause is something that becomes a natural action for China. Sustaining a narrative that started back in 1959 is obviously important for China. And with the world on the Internet, utilizing social media and news outlets seems a lucrative tool for the Chinese in this regard indeed.
Nevertheless, it should not be forgotten that in 2022, it is not just Tibet alone that matters to China. The use of social media and targeting of individuals is also being undertaken on issues related to the Uyghur Movement, Taiwan, Hong Kong, Southern Mongolia and East Turkestan. The goal in these areas is the same- Sinicization. And the tactics are same too. Thus, what started in Tibet seems to have extended to these regions as well. Realizing the 'Chinese Dream' for Xi Jinping, a major part of which stems from Xi's want to create an ethnically homogeneous society, seems to be taking precedence in the current Chinese overtures towards these regions. The Reeves incident is thus, a glaring example of the same and calls for unified action against Chinese aggression. While they call for boycotting The Matrix Resurrections, the world should unite in boycotting the Beijing Winter Olympics 2022.
(Tenzin Tsetan and Tashi S are currently serving as Consultants with Tibet Rights Collective)
Picture Credits: Jason Kempin