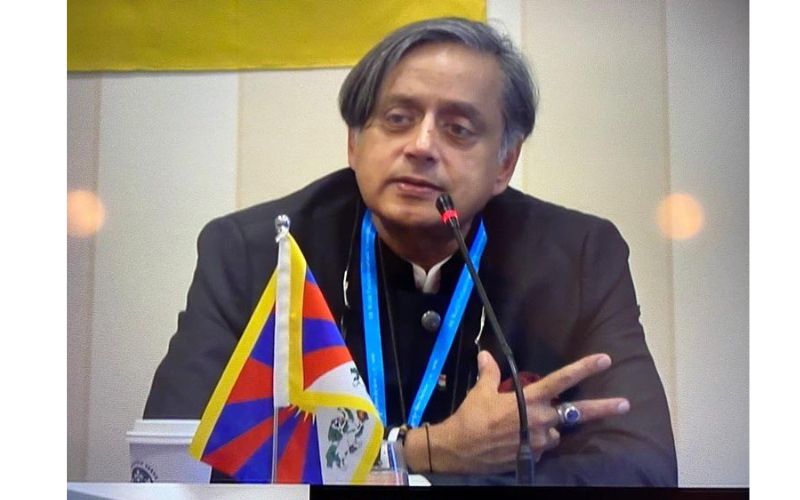 "Tibet, for many periods of its history, enjoyed genuine independence" : Shashi Tharoor MP
Washington DC : Indian Lok Sabha MP Dr Shashi Tharoor, along with Canadian MP Arif Virani, Prof. Michael Van Walt Praag, and Prof. Hon-Shiang Lau, spoke on 'Narratives on Tibet: The Need for Change' in a panel discussion chaired by Kalon Norzin Dolma of the (DIIR), CTA here at the 8th World Parliamentary Forum on Tibet.
Shashi Tharoor, Indian former UN diplomat and Parliamentarian, said that His Holiness the Dalai Lama's contribution in the Tibet struggle is "unmatchable" and Tibetan Parliament in exile must work towards integrating Tibetans in diaspora under one umbrella.
He pointed out how China is trying to indoctrinate new generations in an understanding of their past that precludes any understanding that challenges the Chinese narrative. He added that it is the responsibility of the Tibetan Parliament in Exile to remind both the world at large and even the Tibetan people who are still in Tibet that there is another side to the story and that needs to be told.
Tharoor added that it is the repsonsibility of the media to ensure that Tibet is not being ignored in the world media.
The eighth World Parliamentarians' Convention on Tibet (WPCT) was held in Washington, DC. from June 22 to 23 to gather the world leaders in expressing concern over human rights violations and religious repression in Tibet.
More details here.
By Team TRC