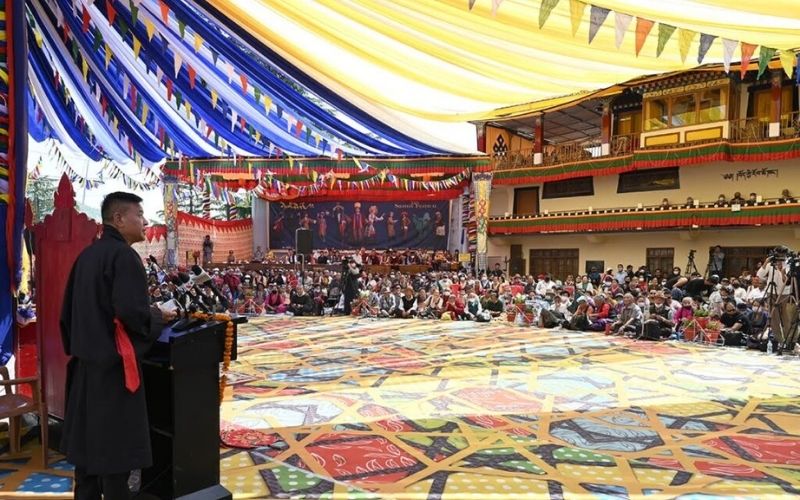 25th Tibetan Annual Shoton Festival begins at TIPA, Dharamshala
Dharamshala: The 25th edition of annual Shoton Festival which will be held from 6-13 April at Tibetan Institute of Performing Arts (TIPA) was inaugurated here yesterday.
Sikyong Penpa Tsering was the chief guest, and , 7th Kyabje Yongzin Ling Rinpoche was the Special Guest. Shri Jambey Wangdi, Chairman of Religion and Cultural Affairs for Arunachal Pradesh, also took part in the event as the guest of honour.

According to reports, opera associations from Tibetan Homes Foundation Mussorie, Poanta, Kalimpong, Bandara, Kollegal and TIPA and from India, and a troupe each from Nepal and the US are participating in the week-long festival.

The Tibetan Institute of Performing Arts (TIPA) is a premier institute that is entrusted with the responsibility of preserving and promoting Tibet's ancient and unique culture including its rich musical heritage and arts. The institute was founded by His Holiness the 14th Dalai Lama on reaching Kalimpong in August 1959.The annual 10-day Shoton Festival organized by TIPA attracts people from all over the world, where almost 11 Opera troops across India and Nepal participate and attracts major tourists who are introduced to the core of Tibetan culture.
(Information Supplied by Tibet.net)
By Team TRC