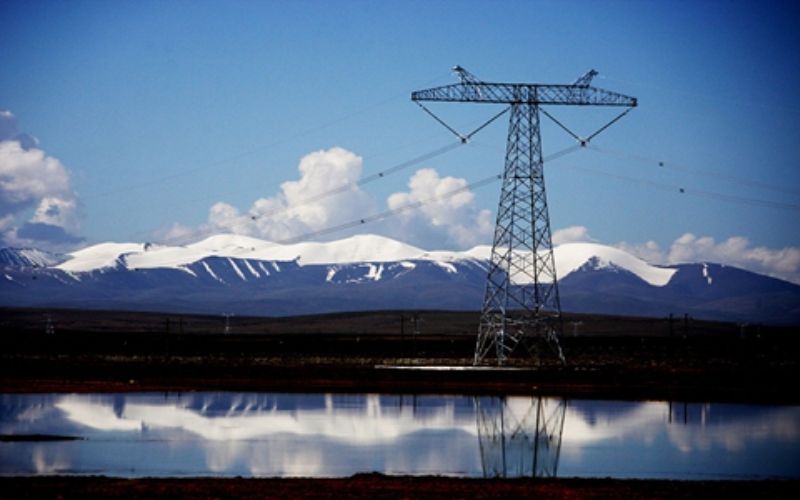 China's Hydroelectric power project intensifies Tibet Climate Crisis
Source: Global Times
China's State Grid Corporation Qinghai Province Electric Power Company revealed that since the "Power Sky Road" project was completed in 2011, it has delivered 5.5 billion kwh of electricity to Tibet.
Known as the "Power Sky Road", the Qinghai-Tibet AC-DC Power Interconnection project begins in Xining, Qinghai and travels 2,530 kilometers west to Lhasa, Tibet. The average elevation of the project is 4,500 meters above sea level, and it passes through the Sanjiangyuan, Hoh Xil, and Changthang nature reserves. It is one of 23 key development projects in China's western region and also the highest DC transmission project at present.
it is the world's highest DC transmission project and the longest transmission line across permafrost. It has been safe and stable operation for nearly 7 years.
The grid had transmitted 5 billion kilowatt-hours of hydro power, generated in northeastern part of Tibet Autonomous Region so far in 2021, with daily transmission volume hitting 10 million kilowatt-hours.
The accumulated transmitted hydro power during the whole year of 2021 is forecast to see 1.5 times increase from last year, said the report.
Read the complete news here.
Edited & Collated by Team TRC