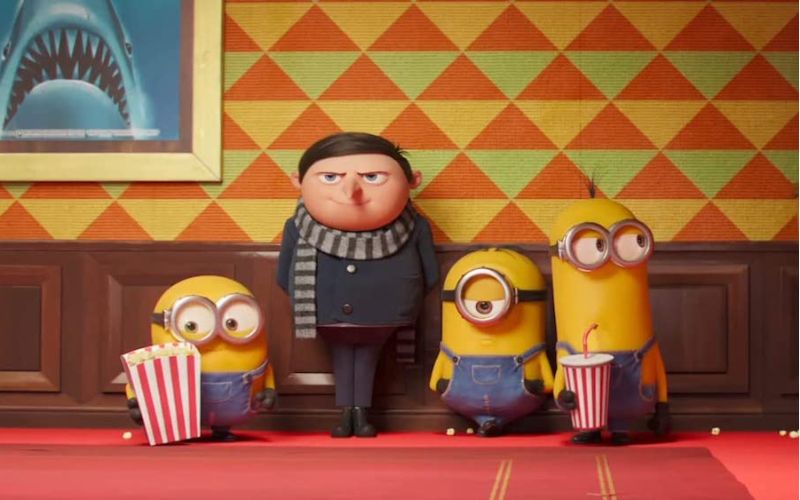 Chinese censorship board changes ending of Hollywood movie Minions to suit the CCP narrative
Dharamshala: Chinese censors have changed the ending of the Hollywood blockbuster animation franchise movie Despicable Me's Minion: The Rise of Gru for its domestic release in China. Netizens complained about the noticeable alteration of the ending as this adds to the growing list of censorship of Hollywood movies to suit the Chinese Communist party narrative where scenes are either removed altogether or edited to cater to CCP sensibilities like glorifying the police.
Posts on Weibo, China's Twitter-like platform, about the movie bemoaned how censors attached slideshows at the end of the movie in which the villain of the film Wild Knuckles is caught by the police and serves 20 years in jail and Gru, the protagonist becomes a good person by parenting his three adopted kids. In contrast, the original ending shows the villain elude capture and the protagonist Gru return to a life of crime.
Similarly, a censored version of the 1999 classic thriller Fight Club was earlier this year made available on the domestic streaming site Tencent where the protagonists fail in their fateful demolition project so that the police could win in the end.
Revolt against the administration, fighting the police or law enforcement and crime are considered and typecast as milder forms of dissent by the Chinese government, experts say. Police and security agencies have repeatedly been used by the government to curb dissent, quell public outcry and even to forcefully crack down on citizens by the government hence any depiction of the defeat for the police or victory over them is strictly banned in the mainstream information and entertainment channels.
According to Reuters, an online movie reviewer with over 14 million followers on Weibo also criticized the censorship board for the changes. Commentator DuSir wrote, "It is only us who need special guidance and care, for fear that a cartoon will 'corrupt' us," adding that the Chinese film version runs a minute longer than the international version. Many mocked the addendum, as netizens said the alteration resembled a "power-point presentation".
The Chinese government officially places a quota on the number of foreign or overseas movies that can be released in domestic movie theatres. The lure of the vast Chinese market has seen many Hollywood films bow down to censorship demands from Beijing over the years.
By Team TRC