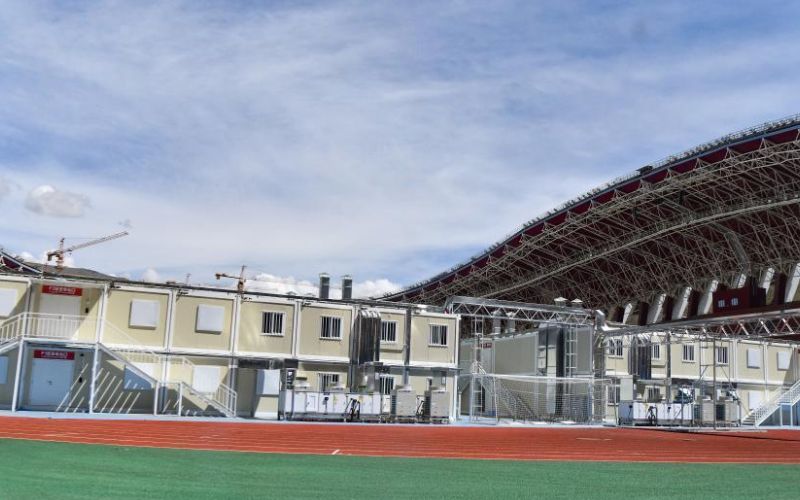 COVID19: Makeshift hospitals being built in Tibet
Lhasa: Reports suggest that China has erected three makeshift hospitals in Tibet, which is seeing its first cases of Covid-19 since the start of the pandemic. As of Aug 9 evening, TAR had four confirmed cases and 25 asymptomatic infections, breaking its 920-day infection-free streak, said a Chinadaily.com.cn report Aug 9.
Three makeshift hospitals had been set up in the cities of Lhasa (built at a sports centre), Shigatse (Chinese: Xigaze) and Chamdo (Qamdo) to accommodate asymptomatic carriers of Covid-19 and those with mild symptoms, reported the country's official Xinhua news agency Aug 10.
Earlier in April 2022, authorities in Tibet had built massive Covid isolation and care facilities in anticipation of further outbreaks in China even though the remote territory had reported only one case during the pandemic.
Chinese authorities have also closed Tibet's famed Potala Palace, reported Associated Press. A video that surfaced recently had shown tourists waiting for entry into Potala Palace jumping the security walls. Evidently, no security measures or social distancing norms were being maintained in the site.
By Team TRC