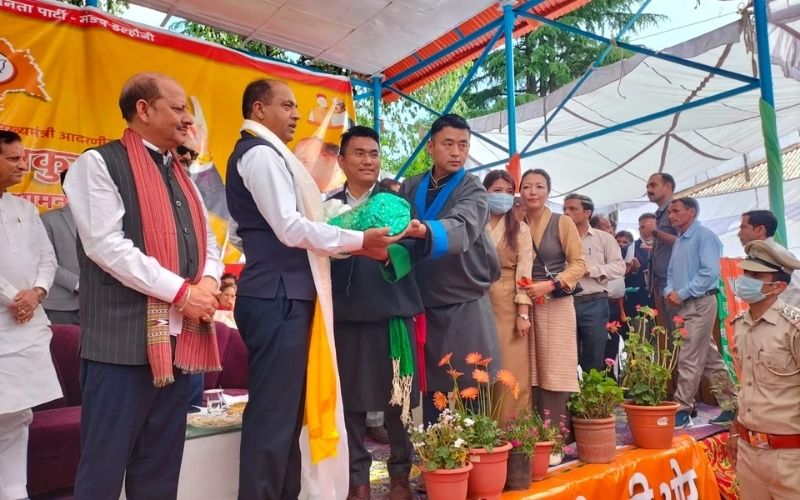 Dalhousie Tibetan Settlement Officer Greets CM Jai Ram Thakur on 74th Himachal Day
Dalhousie: Dalhousie Tibetan settlement officer Phuntsok Topgyal offered his greetings to Chief Minister Jai Ram Thakur, Speaker Vipin Singh Parmar of Himachal Pradesh Legislative Assembly, and Shri Kishan Kapoor, member of Parliament on Friday, 15 April. The Chief Minister was in Dalhousie to attend the 74th anniversary of Himachal Day organized by the local BJP chapter.
The settlement officer was accompanied by Phurbu Dadul, chairman of the local Tibetan assembly, Lekshay, chairman of the regional freedom movement, and other representatives of the settlement and monasteries from the Dalhousie Tibetan settlement.
The Tibetan settlement officer and other Tibetan representatives also expressed the Tibetan people's gratitude to Himachal Pradesh government and people for its hospitality to the Tibetan people and presented a small souvenir to the state dignitaries.
(Information supplied by Tibet.net)
By Team TRC