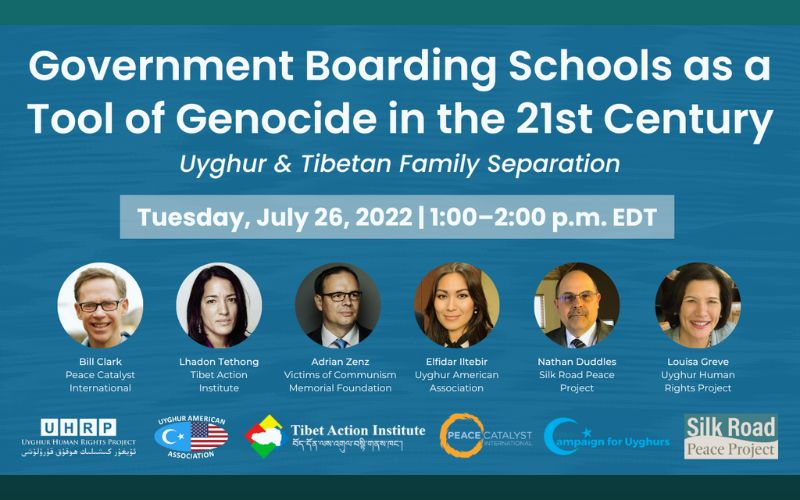 Discussion on Colonial Boarding Schools in Tibet
Washington DC: A discussion on colonial boarding schools in Tibet organized by Tibet Action Institute and a group of Uyghur organisations will take place on July 26, 2022.
Now in the 21st Century, the Chinese government is operating a vast system of colonial boarding schools in Tibet, including at least 50 mandatory boarding preschools holding 100,000 Tibetan children, ages 4 to 6. The Chinese government is also operating mandatory boarding schools for Uyghur children as part of its genocidal policies, in a systematic effort to separate Uyghur children from their families, affecting an estimated 900,000 children. Please join us for a discussion of the implications of these crimes and the need for a policy response.
This event is cosponsored by Peace Catalyst International, Silk Road Peace Project, Tibet Action Institute, Uyghur American Association, Campaign for Uyghurs, Uyghur Human Rights Project, and Uyghur Wellness Initiative.
The Speaker include Lhadon Tethong, Tibet Action Institute, Adrian Zenz, Victims of Communism Memorial, Elfidar Iltebir, Uyghur American Association and Nathan Duddles, Silk Road Peace Project.
Read more information here.
By Team TRC