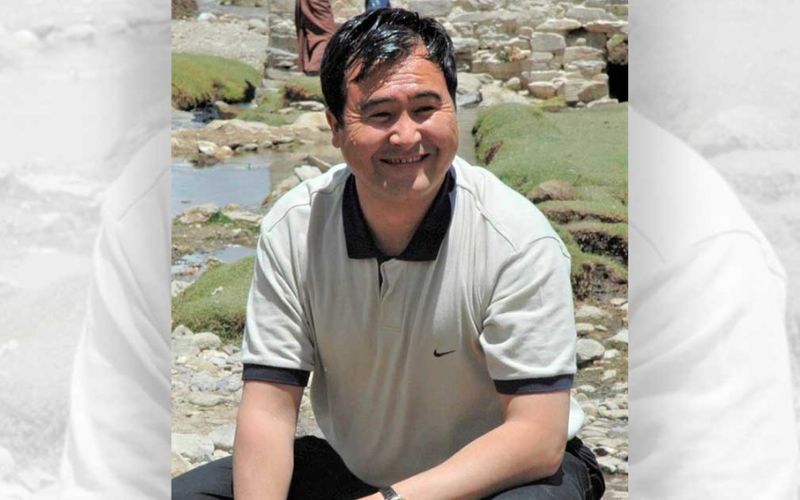 Family of prominent Tibetan businessman in prison fighting for justice
Source: ICT
After exhausting all official mechanisms to find justice for the famous Tibetan businessman Dorjee Tashi, his family members have now resorted to open advocacy for his release, reported International Campaign for Tibet.
In an open letter to the authorities published by the Rights Network Group in September 2022, Dorjee Tseten, elder brother of Dorjee Tashi, argues that powerful leaders have distorted facts under the pretext of politics to frame his younger brother. Similarly, Dorjee Tashi's elder sister, Kontey, staged sit-ins in front of the People's Court in Lhasa in June this year demanding justice to her brother. The International Campaign for Tibet obtained video clips of the sit-in and her video statement.
Chinese leader Xi Jinping in his work report to the 20th Party Congress declared that "we have used a combination of measures to 'take out tigers,' 'swat flies,' and 'hunt down foxes,' punishing corrupt officials of all types." However, substantial corruption cases have rarely been addressed in Tibet other than for political or factional purposes and signalling. Despite Dorjee and his family pinpointing the network of corrupt authorities who framed Dorjee, tortured him and misused the judicial system to falsely convict him, impunity trumped over justice.
Once considered the richest man in Tibet, Dorjee Tashi has already served 14 years in detention after a court in Lhasa, Tibet's capital, sentenced him to life in prison for "loan fraud."
In a clear miscarriage of justice, the then-successful businessman was convicted after attempts to frame him as a "secessionist" failed. Dorjee was arrested in July 2008 in the wake of mass Tibetan protests that spring and subsequently sentenced to life imprisonment in 2010.
Hoping to secure his release by maintaining a low profile, Dorjee's family quietly persevered for over a decade through China's judicial mechanisms. Unable to find justice in the judicial system and seeing no action taken against corrupt officials despite their petitioning the Communist Party's Central Commission on Discipline Inspection (CCDI), the family members have in recent months launched an open advocacy campaign for justice for Dorjee Tashi.
The United States and the European Union also raised the arbitrary detention of Dorjee Tashi. In its statement during the recently concluded 51st session (Sept. 12 to Oct. 7, 2022) of the UN Human Rights Council, the European Union called for the immediate and unconditional release of, among others, Dorjee Tashi. The United States recognized the detention of Dorjee Tashi in its 2021 Country Reports on Human Rights Practices.
Read the complete news here.
Edited & Collated by Team TRC