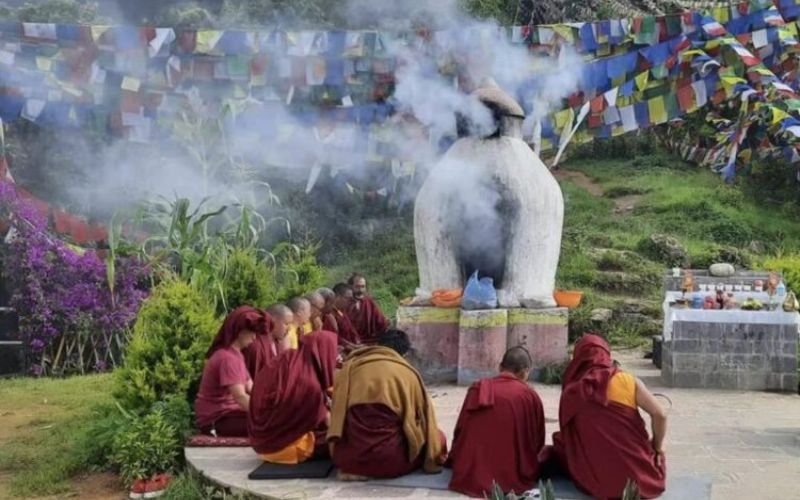 Five Tibetans arrested in Serthar County for organising religious activities, one killed in detention: Tibet Watch
Source: Tibet Watch
News has emerged from Tibet about the arrest of five Tibetans in eastern Tibet this summer in connection with religious activities. One of the detainees has since been killed in detention. Chugdar, Gelo, Tsedo, Bhamo, and Kori from Khakor Township, Serthar County in Kardze Tibet Autonomous Prefecture were arrested and taken to a detention centre in the same county on 24 August, reported Tibet Watch.
Two days later, the family of Chugdar, 52, were informed by police that he had died in detention. Information received by Tibet Watch states that Chugdar died after undergoing excessive beating and torture while in detention and that Churdar did not have any pre-existing illnesses prior to his arrest.
While in detention, the detainees' families were denied access to meet them, and attempts to deliver food were also refused.
There have been clear attempts by police to cover up the circumstances of Chugdar's death. Police told his family that his body would not be returned if they did not sign a letter stating the death was not caused by police beating. The police also stated to Chugdar's father that his death took place all of a sudden.
In an attempt to further absolve the police of responsibility, security officials have offered of a one-off payment of one hundred thousand yuan (approx. 12,500 GBP), and an additional 10,000 yuan (1,250GBP) per family every year.
Chugdar was the sole provider to his wife, children, and parents, and it is not known if his body has yet been returned to them.
The remaining four detainees were transferred to a detention centre in Kardze County on 31 August where they are still being held.
The group was appointed by local villagers to organize religious activities like rituals, incense burning and prayer offerings. Information seen by Tibet Watch refers to them as dedicated and sincere people.
Edited & Collated by Team TRC