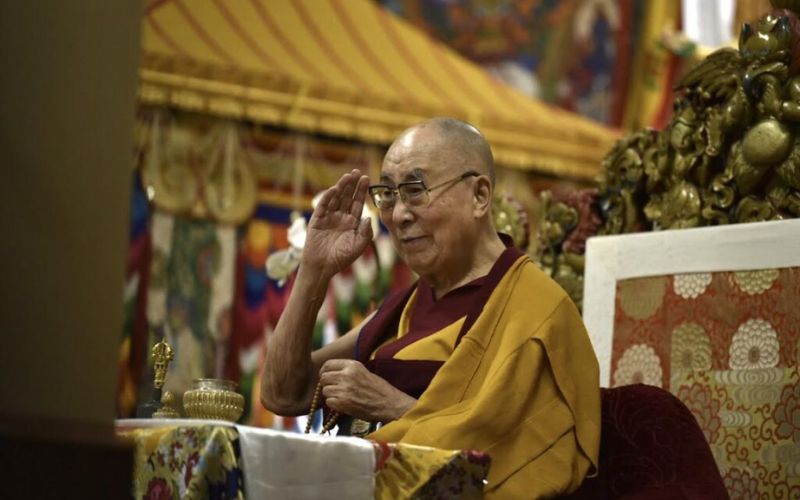 His Holiness the Dalai Lama Attends 100 million Mani Recitation at Tsuglagkhang
Dharamshala: Earlier in the morning, His Holiness the Dalai Lama shortly appeared at the ongoing 100 million Mani recitation at the Tibetan main temple in Dharamshala to grace the part takers of the prayer ceremony.
During the prayer ceremony, His Holiness the Dalai Lama stated that he attended the prayer to consecrate Mani Rilbu Pills by participating in invocation.
Since the month of Saka Dawa (31 May – 29 June) in Tibetan lunar calendar is regarded auspicious for Tibetan Buddhists, His Holiness the Dalai Lama has granted frequent audiences to the Tibetans.
Earlier, His Holiness gave teachings on "In Praise of Dependent Origination and & Avalokiteshvara Empowerment" to Tibetan youth on the first two days of the Saka Dawa, followed by a presiding on 4 June.
After today's presiding, His Holiness the Dalai Lama's official website promulgated His Holiness will give two-day teaching on Tsongkhapa's "Concise Stages of the Path to Enlightenment" and confer the Avalokiteshvara Jinasagara Empowerment at the Main Tibetan Temple in Dharamsala on 13 and 14 June.
(Information supplied by Tibet.net)
By Team TRC