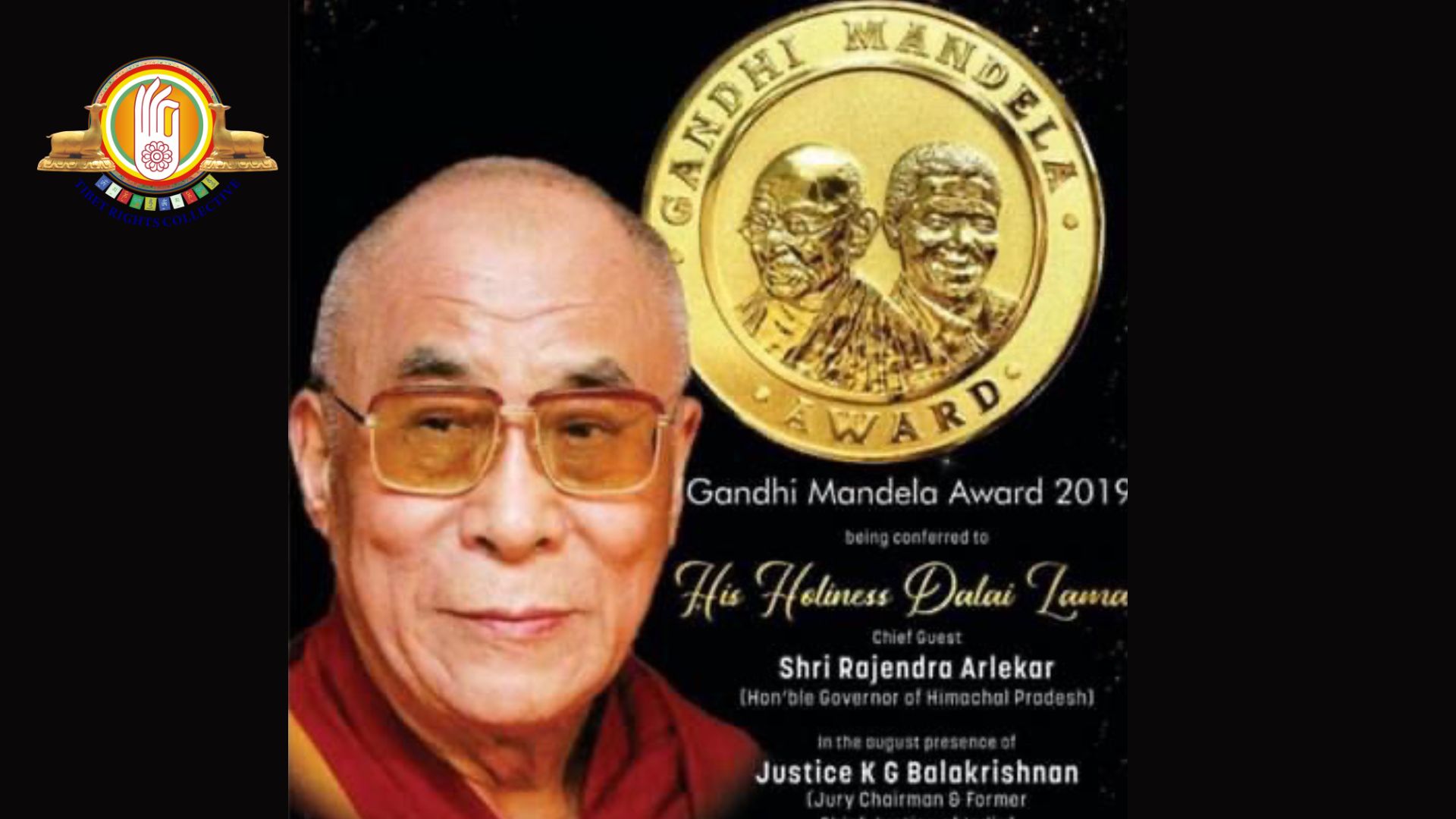 HH the Dalai Lama receives First Indian International 'Gandhi Mandela Award'
Dharamshala: His Holiness the Dalai Lama was bestowed with the first Gandhi Mandela Awards 2019 at Thekchen Choeling in Dharamshala on 19 Nov 2022. His Holiness has been nominated by a jury of five Chief Justices from three nations for his outstanding contribution to world peace.
His Holiness the Dalai Lama has worked tirelessly to advance human rights and peace all over the world. In 1989, he was awarded the Nobel Peace Prize, and in 2006, he was given the Gold Medal by the US Congress. Time Magazine named him one of the "Children of Mahatma Gandhi" and Gandhi's spiritual heir to non-violence.
Gandhi Mandela Foundation is registered under the Govt. of India trust Act, which promotes individual freedom, civil liberties, and human rights across the globe. The headquarter is situated at New Delhi and the foundation instituted the Gandhi Mandela Awards during the 150th birth anniversary of Mahatma Gandhi to celebrate those who have carried forward the legacies of Mahatma Gandhi and Nelson Mandela.
Dalai Lama had close relations with global icon Nelson Mandela and considered him a dear friend and is one of his great admirers. His Holiness had met him twice in 1996 and 2004. His Holiness expressed his deep sadness after the demise of the anti-apartheid hero.
Edited & Collated by Team TRC