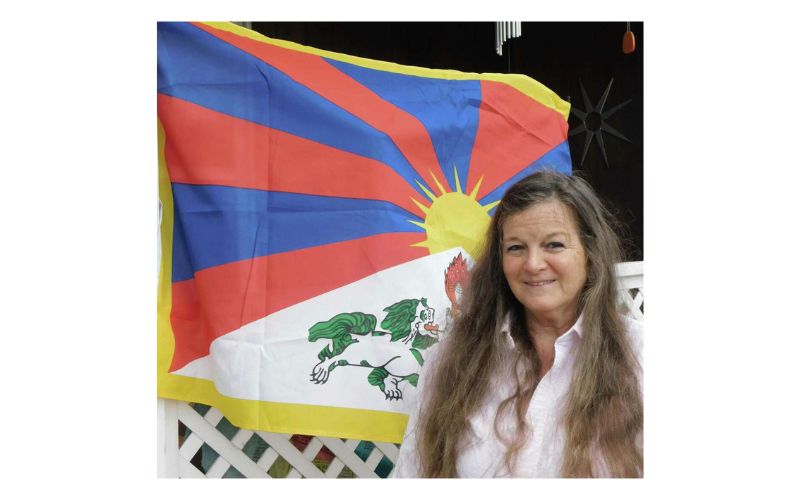 Michelle Grace Weik : The Founder of Goshen's Tibet Fest
Goshen: The 9th edition of Tibet Fest organised by Tibetan Association of Connecticut , a celebration of Tibetan Culture and Fund Raiser, will be held on June 25-26, 2022 here at Goshen Fairgrounds. It will feature traditional dance and music, Tibetan food, crafts, guest speakers, butter sculptures, sound healing and meditation areas and construction of a sand mandala.
According to The Register Citizen, Michelle Weik was studying a textbook about world cultures in a social studies class in 1966, and came upon a photo of a nomad riding a pony on the vast Tibetan Plateau. A sixth-grader in a Bantam school, Weik couldn't take her eyes away from that photo. The East Morris resident read everything she could about Tibet, and in 1994 spent six weeks in and around Tibet, witnessing "the oppression, the bullet holes in the walls surrounding monasteries, and buildings that were in ruin".
The first two TibetFests were held at White Memorial Conservation Center in Litchfield in 2005 and 2006, Weik said. Since then, it has been held at Goshen Fairgrounds. Because of COVID-19 and other factors, the last TibetFest was held in 2018.
Profits this year will benefit the Tibetan American Community of Connecticut, a nonprofit organization that strives "to preserve and promote the ancient cultures and traditions of Tibet."
TibetFest 9 will take place at Goshen Fairgrounds, 116 Old Middle St./Route 63, Goshen, June 25 from 10 a.m.-6 p.m. and June 26 from 11 a.m.-5 p.m. Cost is $10 for adults, $5 for students and free for ages 5 and under. Volunteers are needed. If interested, call Michelle Weik at 860-532-3189.
More details here.
By Team TRC