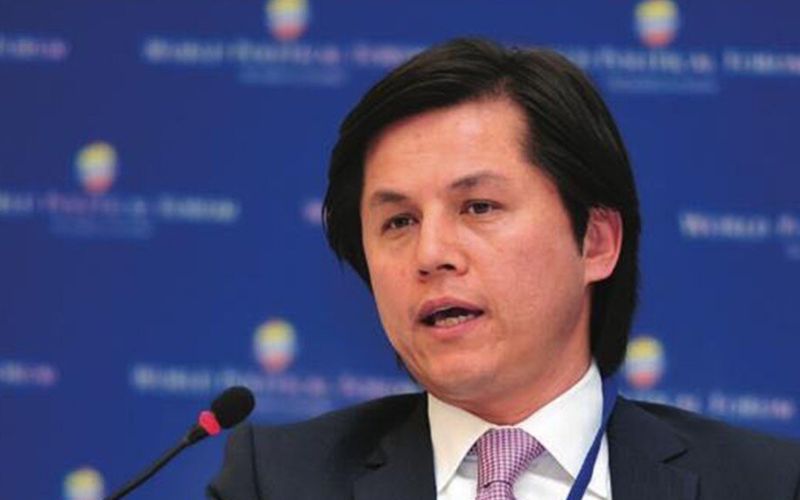 Nury Turkel Elected as Chair of USCIRF
Washington DC : The United States Commission on International Religious Freedom (USCIRF) unanimously elected Nury Turkel as its Chair to lead the Commission for 2022-2023. USCIRF Commissioners also unanimously elected Abraham Cooper as its Vice Chair.
Chair Turkel was the first Uyghur American appointed to the Commission by House Leader Nancy Pelosi (D-CA) in May 2020 and was reappointed in May 2022. He has participated in many USCIRF-sponsored hearings, meetings, and delegations, including travel to Uzbekistan. Chair Turkel is a lawyer, foreign policy expert, and human rights advocate. He is the Chairman of the Board for the Uyghur Human Rights Project (UHRP), a Senior Fellow at the Hudson Institute, and a member of the Council on Foreign Relations.
Vice Chair Cooper was recently appointed to the Commission by Senate Minority Leader Mitch McConnell. He is the Associate Dean and Director of Global Social Action for the Simon Wiesenthal Center (SWC), a leading Jewish human rights organization with more than 400,000 family members. He is also a founder of the Global Forum on Anti-Semitism. An acknowledged expert on online hate and terrorism, he regularly meets with world leaders to defend the rights of the Jewish people, combat terrorism, and promote multi-faith relations worldwide.
More details here