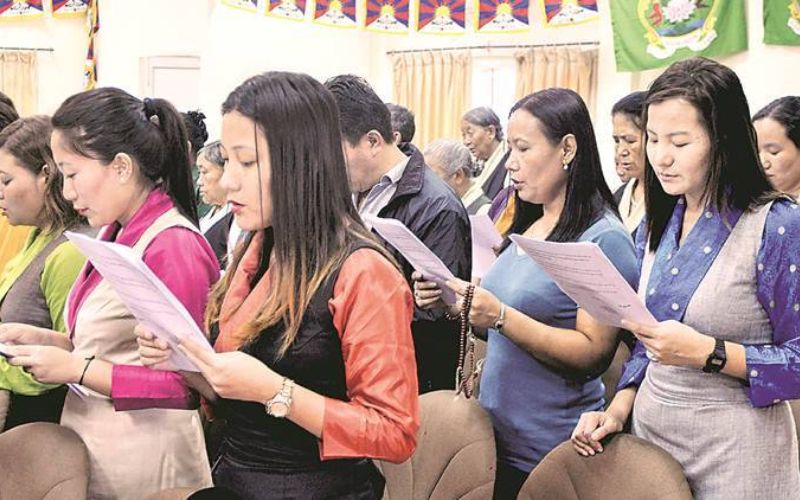 Over 66,000 Tibetans in Indian subcontinent: CTA population census
There are more than 66,000 Tibetans in India, Nepal and Bhutan according to the latest population census conducted by the Central Tibetan Administration which concluded in July, reported Phayul. "We have received around 66,000 forms from the India-Nepal- Bhutan population census. However, we are yet to receive numbers from some schools and also yet to consider the number of men enrolled in the army," Additional Secretary from the Department of Home, Dawa Tsultrim told Phayul.
The population census is one of the initiatives by the current administration led by President Penpa Tsering. The last census was conducted by the previous administration in 2019. "This year's applications have been made intentionally simple. The previous one had around 6-7 pages with lots of information to fill. Right now we are only looking to get the right number of the exile population. This one's not requesting people to fill in RC or IC numbers but is based on the Green Book details only," Secretary Dawa responded when asked about the difference between the current census and the previous one.
"There could be many people who were unaware of the said documentation or some who could be unwilling to share their personal details for different reasons," he further said, adding that one can still fill the census form voluntarily at their respective settlement offices if one has not done so already.
The CTA's latest census data, however found a gap of 4,000 forms during online filing as the spokesperson further explained, "We are currently looking to solve this discrepancy in the numbers of forms we have received. But perhaps Tibetans from the West could have submitted forms through their respective settlements but since their Green Book is listed abroad, it could have complicated their entries."
By Team TRC