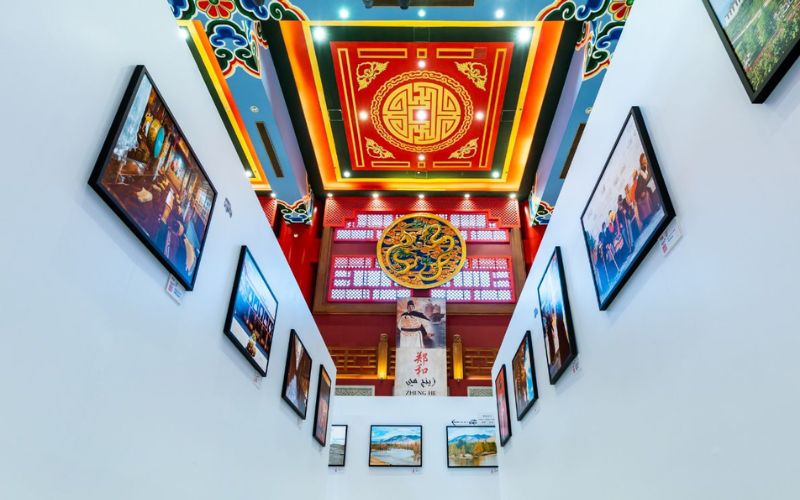 Seeing and Believing: China using Photo exhibitions on Tibet as tools of propaganda
Do you believe what you see? China thinks you do. Photo exhibitions are being organised inside and outside occupied Tibet to showcase the beauty of the region and the development that it has achieved under China which illegally occupied Tibet 1950s. These, in fact, hide the real situation inside Tibet, where CCP is committing grave human rights violations.
A photo exhibition titled 'Holy Tibet' at Ibn Battuta Mall in Dubai was held last week that reportedly "unveiled the beautiful scenery of Tibet, an autonomous region of China". The four-day event displayed the "picturesque scenery through 80 photographs" taken by Deng Yili, a Chinese businessman, investor, collector, and travel writer. The opening ceremony of the event was reportedly attended by more than 100 guests, "with the support of the UAE's Chinese Embassy, Chinese Consulate General in Dubai, as well as local Chinese community".
Such photo exhibitions have been held earlier too. An exhibition celebrating the 70th anniversary of Tibet's "peaceful liberation" was reportedly held at the Yanhuang Art Museum in Beijing, capital of China, May 21, 2021. On August 26th 2021, "Tibet 70-Video Exhibition Celebrating the 70th Anniversary of the Peaceful Liberation of Tibet" was held at Zongjiao Lukang Park in Lhasa. "More than 200 photographic works spanning 70 years are compiled and collected, showcasing the great changes in social development, brilliant construction achievements in Tibet in the past 70 years, and various achievements in Tibet", added the report.
A renovated "Tibet Museum" was inaugurated in Lhasa City in July 2022, after "five years of expansion work and renovations". According to the report, with an investment of nearly 660 million yuan, the museum features over 2,700 cultural relics, including "600 items of their debut". The museum's exhibition narratives try to highlight that the modernization of Tibet has accelerated after the 17-point Treaty was signed in 1951 between Tibet and China, and reinforce the historical legitimacy of handing Tibet over to China. It displays collections of artifacts, including official documents and gifts exchanged between Chinese Han Dynasty officials and Tibetan leaders. The renovated museum goes further in misappropriating Tibet. CCP affiliated social media handles are also replete with posts and images that describe the beauty of the region.
The Tibetans-in-exile have been putting up a brave fight against the misrepresentation of their past by China. The Tibet Museum at Dharamshala, India is a "museum made by and for Tibetans" with an aim to "challenge the representations of Tibet and Tibetan people that feature in museums in China" and elsewhere. The museum tells a "different story"; Tibet in this museum "has a past, a present and a future", unlike China's museums and exhibitions which are packaged spectacles that tell stories of pain, anger and betrayal.