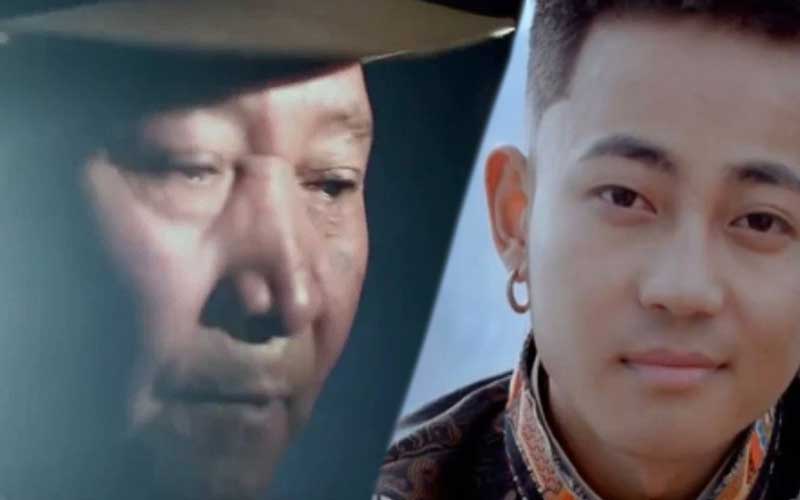 Self-immolator Tsewang Norbu's father commits suicide over harassment from Chinese police: Reports
Lhasa: In a shocking development, VOA Tibetan has reported that self-immolator Tsewang Norbu's father named Choegyen (ཆོས་རྒན།) has committed suicide after repeated threats & harassment from the Chinese police with regard to the late singer's self-immolation. In a tweet, Central Tibetan Administration also shared the report. With extreme surveillance and monitoring of the flow of information in Tibet, it has become difficult to ascertain further details of the incident.
"ཚེ་དབང་ནོར་བུའི་ཕ་ཆོས་རྒན་ཡང་རང་སྲོག་བཅད་འདུག་ཟེར། A very sad news is coming out from #Tibet and still waiting for the details. Choegen, father of the #Tibetan singer #TsewangNorbu killed himself under the pressure of harassment and assault by local #Chinese #polices", tweeted Twitter user Tsering Kyi.
According to reports by exile media, Tsewang Norbu self immolated on 25 February 2022 in front of the Potala Palace in Tibet's capital Lhasa, as a protest against China's brutal policies in his homeland. He died in the People's Hospital of Tibet Autonomous Region in Tibet's capital of Lhasa in the first weekend of March 2022, according to reports.
Tsewang Norbu was the 156th Tibetan self-immolator, and the last self-immolator before him was a former monk of Kirti Monastery, Yonten, who set himself ablaze in 2019. A 81-year-old Tibetan man, Tashi Phuntsok, also called Taphun set himself on fire on March 27, in front the Public Security Bureau office at Kirti monastery in Ngaba County in the traditional Amdo province, reportedly to protest against the repressive policies of the Chinese government thus becoming the 157th self immolator.
Further details are awaited.
Information supplied by VOA Tibetan
By Team TRC