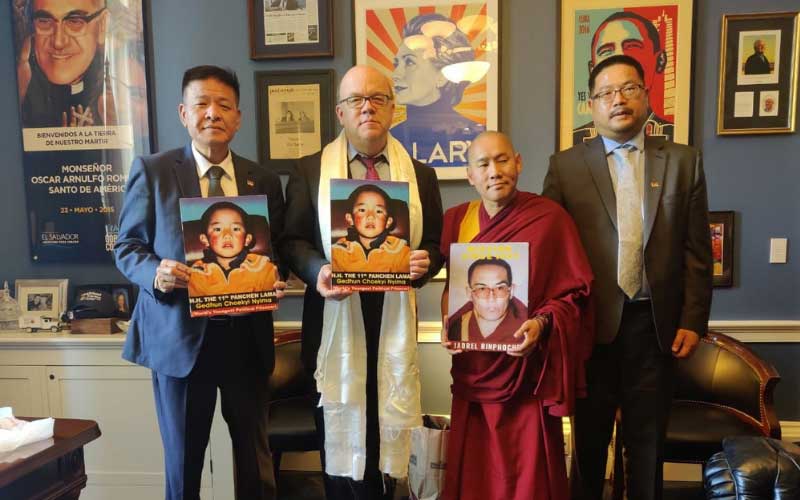 Sikyong Penpa Tsering meets US Congressman Jim Mcgovern
Washington DC: Sikyong Penpa Tsering, who is on a visit to Washington DC, from April 25 to 29 at the invitation of House Speaker Nancy Pelosi, held a meeting with Rep. Jim Mcgovern here yesterday, where they discussed about policies to promote the rights and dignity of the Tibetan people.
The delegation also included Venerable Zeekgyab Rinpoche, the Abbot of the Tashi Lhunpo Monastery, with whom the Senator held a discussion on the 11th Panchen Lama, Tibet's longest-held prisoner of conscience.
A vocal advocate for human rights in Tibet, Jim Mcgovern is a member of the United States House of Representatives, representing Massachusetts's 2nd congressional district since 1997. He is the chair of the House Rules Committee and of the Congressional-Executive Commission on China as well as the co-chair of the Tom Lantos Human Rights Commission.
"Congressman @RepMcGovern has always been a leading voice in US Congress for the Tibet cause. Today, I had the incredible honour of meeting him. His advocacy for our rights & dignity is a great assurance for the Tibetans, especially in Tibet, that their sacrifices are not in vain", tweeted Sikyong Penpa Tsering after the meeting.
(Information supplied by Twitter)
By Team TRC