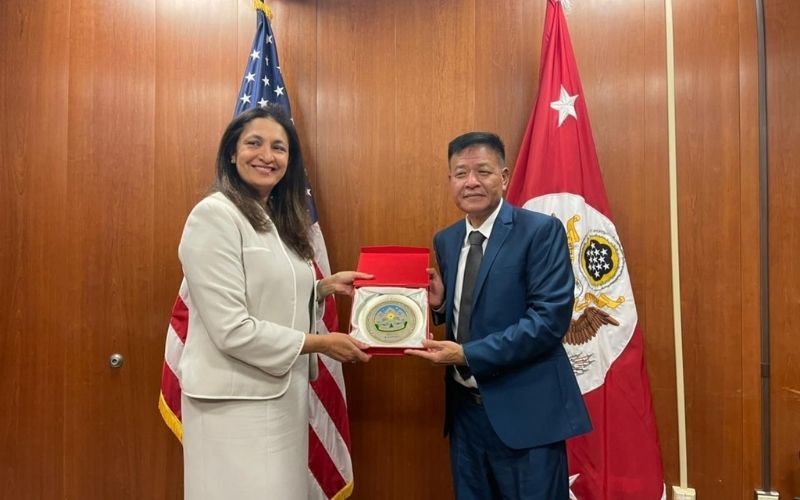 Sikyong Penpa Tsering pays courtesy call to US Special Coordinator Uzra Zeya for Tibet: Report
Dharamshala: Upon his arrival in the United States, CTA's Sikyong Penpa Tsering paid a courtesy call to US Special Coordinator for Tibet Uzra Zeya on Monday, 25 April 2022.
The official visit was accompanied by Representative Dr Namgyal Choedup of the Office of Tibet in Washington DC and Abbot Zeekyab Rinpoche representing Tashi Lhunpo monastery, as the day also commemorates the 33rd birth anniversary of Tibet's 11th Panchen Lama.
According to report, the delegation appealed Special Coordinator to assist in resolving the Sino-Tibet conflict at the earliest and the swift return of His Holiness the Dalai Lama to Tibet. The meeting also focused on the effective execution of the enrolment bill 'HR 1646', which demands the US Ambassador to China to meet with the long missing Panchen Lama of Tibet and confer religious rights awards to the latter to attain recognition.
The Tibetan delegation also called on Ambassador-at-Large for International Religious Freedom Rashad Hussain to celebrate the Panchen Lama's birth anniversary, following the intercommunication with the Special Coordinator.
(Information supplied by Tibet.net)
By Team TRC