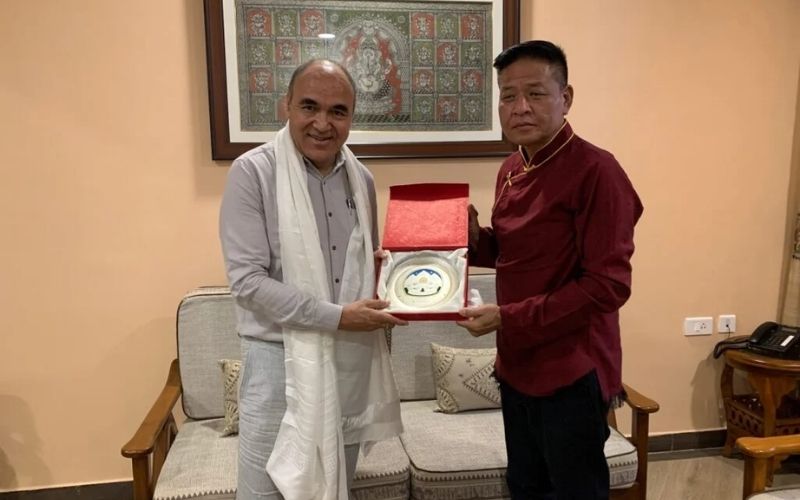 Sikyong Penpa Tsering visits Phuntsokling Settlements
According to reports, Sikyong Penpa Tsering of the Central Tibetan Administration was received by Odisha Phuntsokling Settlement's president of LTA, Settlement Officer, Secretary of the cooperative society, director and the physicians of the regional health care centre at Bhubaneswar Airport. He is on an official visit toTibetan settlements in Central India.
Before heading towards the Phuntsokling Settlement, Sikyong also paid a visit to Director General Shri S.P. Thakur, who supported and helped Tibetan residents for an extended period of time.
CTA reported that Sikyong Penpa Tsering was also welcomed with grand reception upon his arrival at the settlement where he will tour and inspect local monasteries, schools, old-age people's home, offices, men-tsee-khang and regional health care centre in the following two days. In addition, Sikyong will also address the Tibetan residents and interact with youths, separately.
(Information Supplied by Tibet.net)
By Team TRC