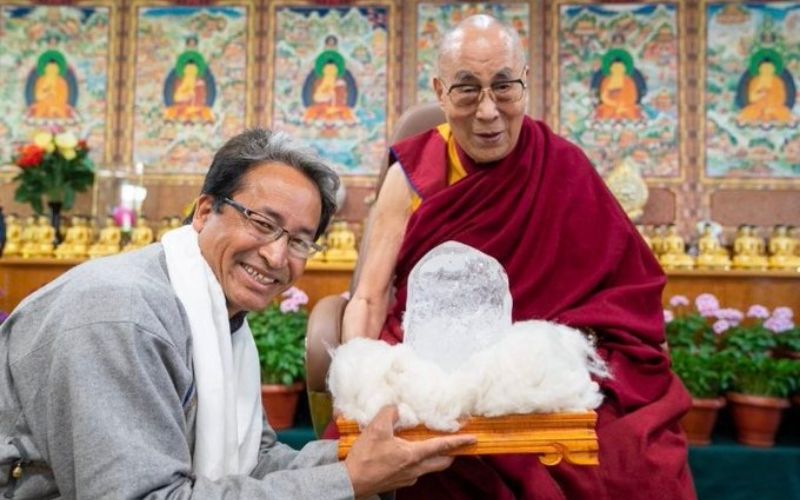 Sonam Wangchuk gifts low carbon ice-block installation to Dalai Lama
Dharamshala: Climate Activist Sonam Wangchuk gifted ice block glacier brought all the way from Ladakh to His Holiness the Dalai Lama today on Earth Day 2022. He and his team led a zero-emissions expedition from Ladakh to Dharamshala bringing the Himalayan ice block.
The zero-carbon expedition to Khardung La began on Tuesday and the ice block. The team of climate activists along with Wangchuk hiked and bicycled to bring the Himalayan ice block from Khardung La. The ice block was preserved all day long by using natural, zero-carbon insulation innovation methods.
The idea to bring the block of glacial ice during 'Dialogue for Our Future: A Call to Climate Action' conference is to remind the rapidly melting Himalayan glaciers.
To mark Earth Day and bring attention to the power of individual and collective action in the run-up to COP27, high-level climate change scientists, experts, technologists and activists will discuss the climate emergency in light of the latest IPCC findings in two and a half-day conference held in Dharamshala.
(Information supplied by Twitter)
By Team TRC