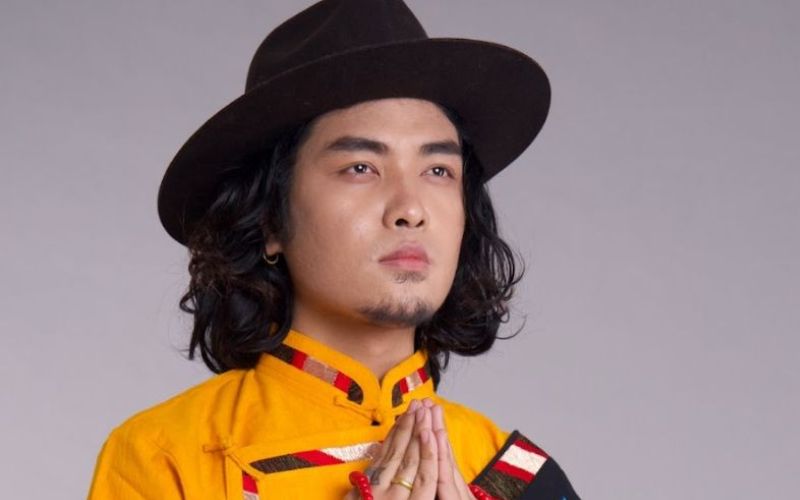 Ted Kunchok's YouTube channel crosses One Million subscribers
Dharamshala : A Tibetan vlogger is grabbing eyeballs with his moving Youtube videos which have kindness, humanity and compassion at their core. Ted Kunchok, who has hit 1 million followers in YouTube is gaining popularity among the masses for his videos where he is seen helping random strangers in need, contributing his bit to the world to make it a better place.
"Love and compassion are necessities not luxuries, without them humanity cannot survive"; his Youtube bio features Dalai Lama's quote. He derives his goal of making people happy and spread the message of love and compassion from His Holiness the 14th Dalai Lama.
His recent video that went viral was that of a specially-abled man, probably in his late 20s or 30s, who was selling oranges on the roadside. The vlogger spoke to him, who shared his story and he bought all his oranges and even gave one bundle back and Rs 2000 for his mother.
Another video features a young guy who was abandoned by his parents when he was small who did not let the past come in the way of achieving his dream. Ted Kunchok is seen surprising the visibly excited boy with the money to buy a speaker. A video that has been watched by nearly 4 million viewers features Ted surprising a boy who was polishing shoes for a living with money. The video in which he is seen helping two young boys of Rajasthan selling sweet corn fill their school fees wa also very heart-touching.
Though he had started the Youtube in 2015, he shot into fame during the COVID19 induced lockdown in 2020. He aided the slums of Old Delhi during the pandemic year 2020 by supplying basic necessities and rations. Those videos drew a lot of attention and appreciation, catapulting him to new heights.
He has inspired a new set of youtubers who have started Youtube channels through which they are seeking to help those in need.
By Team TRC