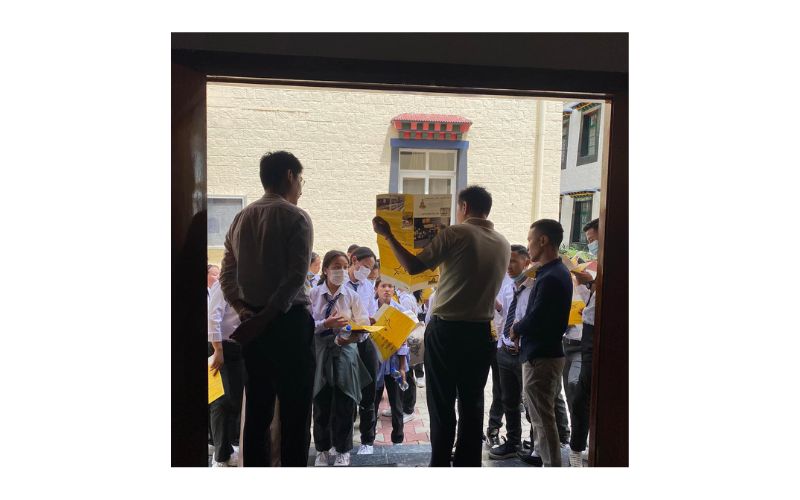 Tibet Museum commemorates World Refugee Day
Dharamshala : The Tibet Museum, Department of Information and International Relations, and CTA commemorated World Refugees day by organising an outreach program at Mewoen Tsuglag Petone (Model) School, which was fervently acknowledged by the school's administration offering exhibition space to host the event where a complete set of an exhibition titled 'Tibet's Journey into Exile' was displayed and a documentary 'Longing for Tibet' was also screened.
Tenzin Topdhen, the Director of The Tibet Museum, took interactive sessions with students of grades IV to X they were made aware of the significance of the World Refugee Day celebration in general and in the Tibetan scenario. The students were shown a screening of animation on the reincarnation of His Holiness the Dalai Lama "In search of Jewel" and a documentary on "Longing for Tibet".
Around 200 students from classes IV to X joined the program and showed great interest in understanding Tibetans' plight and resilience throughout the interactive session.
Information supplied by Tibet.net
By Team TRC