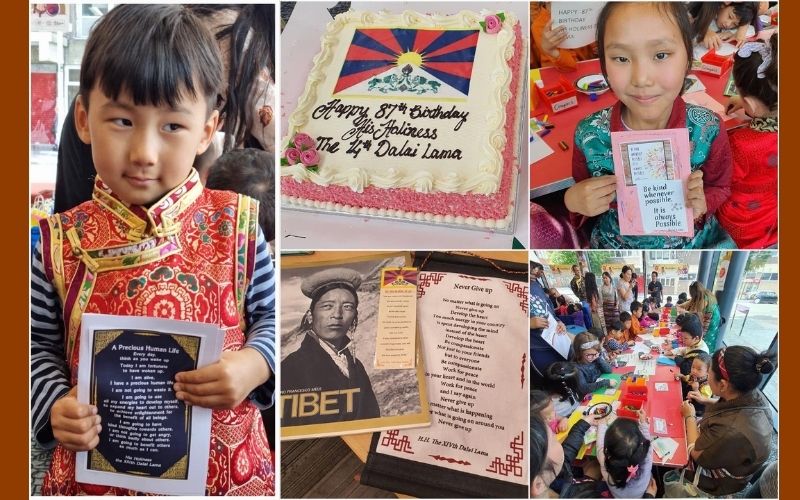 Tibetan children make birthday cards for H.H the 14th Dalai Lama
London: The Woolwich Library hosted a Tibetan cultural event to mark His Holiness the Dalai Lama's 87th Birthday Celebration in collaboration with local Tibetan community in Greenwich, London on Saturday, 02 July 2022.
During the event, the local Tibetan community of Greenwich celebrated His Holiness the Dalai Lama birthday with traditional songs and birthday cake. There was also a Tibetan information presentation at Woolwich Library with inspirational quotes and storytelling from the book 'The Seeds of Compassion'.
The children of Tibetan community of Greenwich made wonderful Birthday cards for His Holiness the Dalai Lama's Birthday celebration with gratefulness. His Holiness will turn 87 on 06 July 2022.
"Thank you to our local Tibetan community for joining us at #WoolwichLibrary today to celebrate His Holiness the Dalai Lama's birthday with traditional dancing, stories & crafts", tweeted Woolwich Library. Here's a snippet of traditional dancing with music and clothing.
Information Supplied by Woolwich Library
By Team TRC