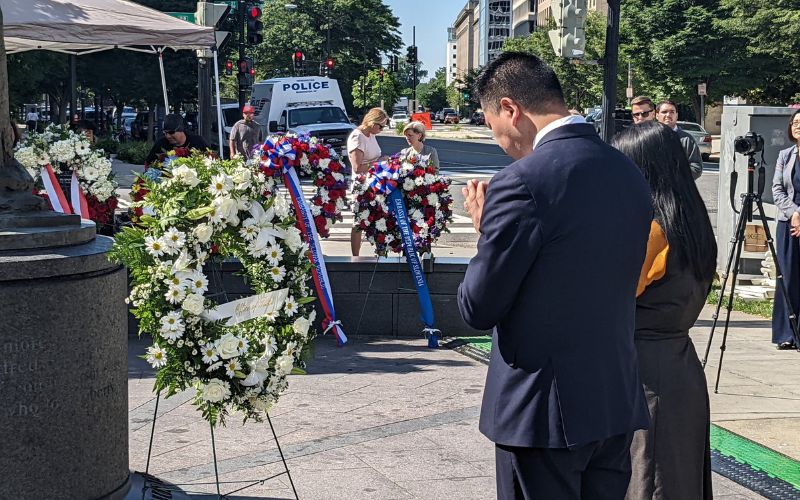 Tibetan organizations attend Wreath Laying Ceremony at Victims of Communism Memorial
Washington DC: The 15th Annual Roll Call of Nations Wreath Laying Ceremony was held at the Victims of Communism Memorial here on Capitol Hill on 10 June 2022. . The purpose was to honor the memory of the more than 100 million victims of communism, celebrate liberty where it has triumphed, and further our pursuit of a world free from communism.
International Campaign for Tibet and representatives from Office of Tibet laid wreaths at the Roll Call to remember the Tibetan victims of China's Communist Party and speak up for the Tibetan people living under the brutal rule of CCP. ICT's Bhuchung K. Tsering particapted in the wreath-laying ceremony. Members of Campaign for Uyghurs, Uyghur Human Rights Project also participated in the event.
The Victims of Communism Memorial Foundation (VOC) will open the doors of its new museum to the general public on Monday, June 13th. Located in downtown Washington, DC at McPherson Square (900 15th St NW), the Victims of Communism Museum memorializes the more than 100 million people murdered by communist regimes.
Read more details here.
By Team TRC