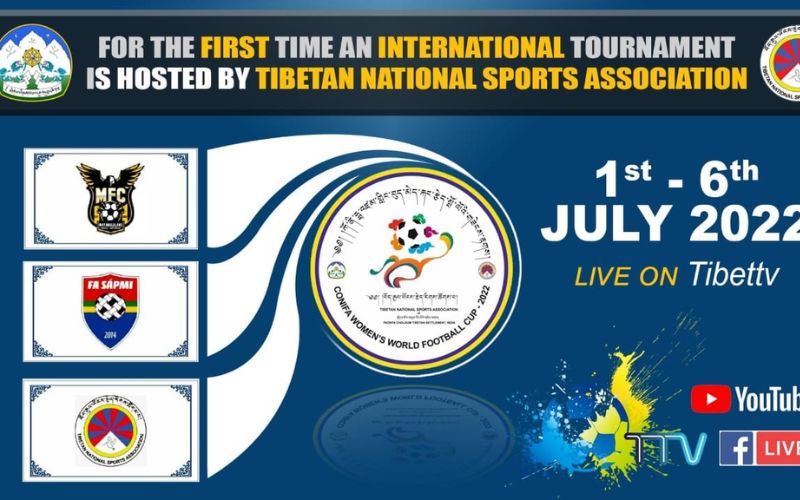 Tibetan Women's Football Team to play at CONIFA World Football Cup 2022
Paonta Sahib : The tournament will take place between 1 – 6th July in the beautiful location of Paonta Sahib, India and will be hosted by the Tibet National Sports Association. For the first time, an international tournament is hosted by Tibetan National Sports Association.
Teams representing Africa, Asia and Europe will participate in this maiden edition of a historical moment, the first ever Women Football tournament in the history of CONIFA. All teams representing in the tournament, will automatically be qualified to the next CONIFA WWFC 2024, but only one can title themselves World Champions.
The official openening ceremony will start, Friday, 1st July at 5.30 PM IST = 2 PM CET, before the kickoff of the opening match between Tibet (host) and FA Sapmi.
Watch the Women World Football Cup intro on Youtube here: Intro video
Watch all ceremonies and matches live for free at CONIFA TV
By Team TRC