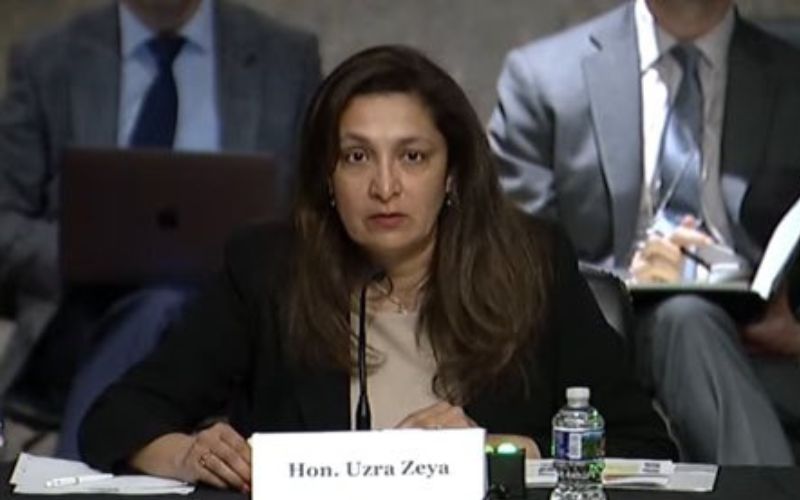 Under Secretary Uzra Zeya testifies at CECC on Transnational Repression from China
Washington DC: "We are proactively engaging the full spectrum of stakeholders impacted by the PRC's transnational repression, including most importantly, the targeted communities themselves, such as Uyghurs and Tibetans", stated Uzra Zeya, Under Secretary of State for Civilian Security, Democracy, and Human Rights as she testified at Congressional-Executive Commission on China here on June 15, 2022.
"Honored to testify at @CECCGov on The Threat of Transnational Repression from China and the U.S. Response. The reach and frequency of PRC global repression is growing more alarming by the day, w/ NGOs documenting 10,000+ cases of involuntary returns from 120+ countries worldwide", tweeted U.S. Special Coordinator for Tibetan Issues Uzra Zeya after the hearing.
"Few things are more emblematic of this challenge and the need to contest the PRC's behavior than its transnational repression. It is the most sophisticated form of repression that exists in the world today. It is pervasive, it is pernicious, and it presents a threat to the values we hold dear as Americans and the integrity of the rules-based international order", read the statement.
Under Secretary added that the PRC's transnational repression poses a direct threat to human rights and democracy, the rules-based international order, and even our own citizens and institutions and also poses a direct threat to citizens and communities in the United States. "We must reckon with this serious threat, and we are combatting it with the attention, seriousness, and resources it deserves".
The hearing can be viewed via the CECC's YouTube Channel.
By Team TRC