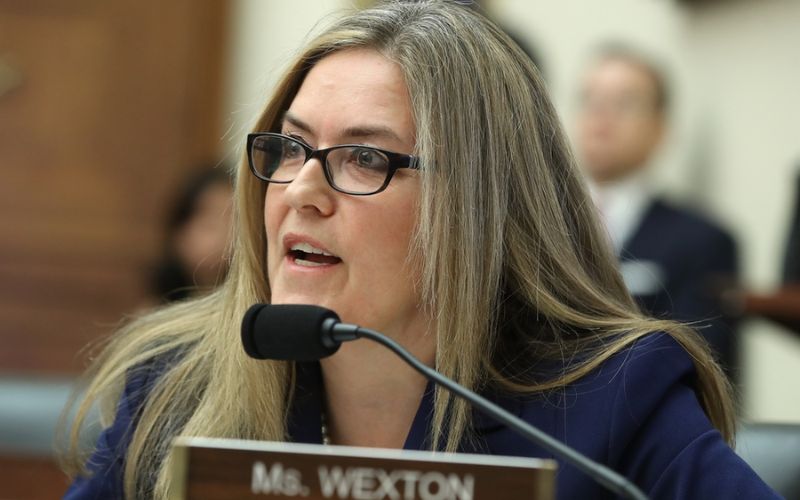 U.S. Representatives Introduce Bipartisan Legislation to Tackle Imports Linked to Uyghur Forced Labor
U.S. Representatives Jennifer Wexton (D-VA) and Carlos A. Giménez (R-FL) have collaborated to introduce the bipartisan Uyghur Forced Labor Disclosure Act, aimed at combating the use of Uyghur forced labor in East Turkistan and safeguarding global supply chains. The act emphasizes transparency and accountability, compelling publicly traded companies to thoroughly review and disclose any potential ties their products may have to forced labor practices in Xinjiang.
It is estimated that over 100,000 Uyghurs and members of other ethnic minorities are currently subjected to forced labor conditions in Xinjiang, raising serious concerns about the integrity of goods imported from the region, ranging from clothing to technology products.
Congresswoman Jennifer Wexton emphasized the importance of eliminating products made with forced labor from American store shelves, stating, "The American people deserve to know whether the clothes they wear or the technology they use every day was produced using forced labor." She further highlighted the need for greater scrutiny of goods sourced from China's extensive forced labor scheme, which involves the detention of tens of thousands of Uyghurs and other ethnic minorities.
The Uyghur Forced Labor Disclosure Act would direct the Securities and Exchange Commission to establish rules requiring publicly traded companies to release annual reports containing vital information about all imported goods sourced from Xinjiang. This information includes details about commercial activity, gross revenue, net profits, future import plans, and whether the goods were produced in forced labor camps.
The proposed legislation builds upon the Uyghur Forced Labor Prevention Act (UFLPA), implemented in June of the previous year, by further intensifying the scrutiny of supply chains connected to products from Xinjiang. Importing goods and materials produced by forced labor has been illegal in the United States since 1930, but the lack of transparency in Xinjiang has made it challenging to effectively audit supply chains.
Representative Carlos A. Giménez emphasized the importance of codifying America's commitment to freedom, democracy, and human rights by ensuring that products manufactured in China using forced and exploitative labor are adequately labeled as such. The bipartisan effort represents a landmark step in holding companies accountable and protecting American consumers from supporting forced labor practices unknowingly.
The bill has gained support from other members of Congress, including Representatives André D. Carson (D-IN), Gerry Connolly (D-VA), Adriano Espaillat (D-NY), Raja Krishnamoorthi (D-IL), Jim McGovern (D-MA), Nancy Pelosi (D-CA), Linda Sánchez (D-CA), Brad Sherman (D-CA), Mikie Sherrill (D-NJ), and Dina Titus (D-NV).
The Uyghur Forced Labor Disclosure Act holds immense significance for the Uyghur community in the United States, as highlighted by Rushan Abbas, Executive Director of the Campaign for Uyghurs. The bill's emphasis on transparency and supply chain accountability is seen as crucial in identifying and addressing complicit actors involved in forced labor practices, while further advancing the implementation of the Uyghur Forced Labor Prevention Act.
With one of the largest Uyghur diaspora populations in her district, Congresswoman Jennifer Wexton has been a leading advocate for Uyghur human rights in Congress. Her bipartisan efforts, including the introduction of the Uyghur Human Rights Protection Act earlier this year, demonstrate her commitment to protecting the rights of the Uyghur people and addressing the ongoing human rights abuses in Xinjiang.
Edited and collated by Team TRC