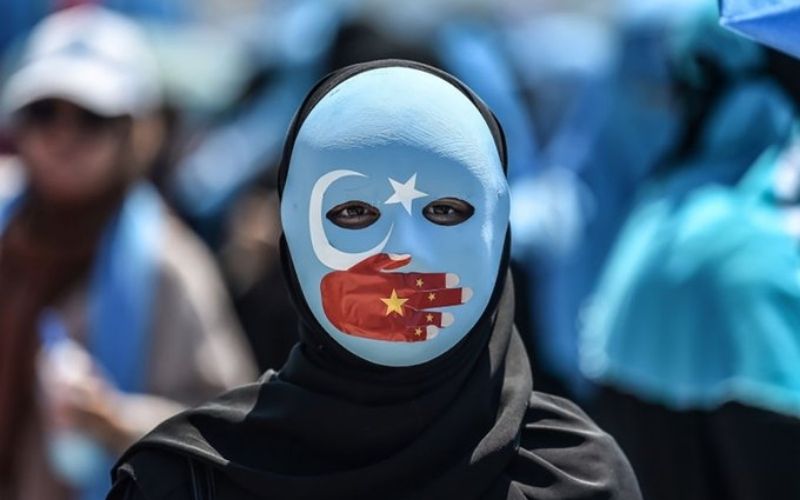 We are not satisfied with the outcomes of UN rights chief visit to Xinjiang, says Uyghurs
UN Human Rights chief Michelle Bachelet has on May 28 defended her May 23-28 trip to Guangzhou in China and Urumqi and Kashgar in Chinese-ruled East Turkestan (Xinjiang) by saying it was not intended as an investigation into China's human rights policies but a chance to directly discuss human rights issues with China's leaders.
The World Uyghur Congress of exile Uyghurs was, however, not satisfied and expressed serious disappointment with the outcomes of her visit.
"The visit has turned out to be a propaganda opportunity for China to whitewash its crimes against humanity and genocide against the Uyghur people," said the group in a statement May 28.
The Chinese government has been accused of forced sterilization, mass internment and other crimes against humanity targeting of members of the Uyghur ethnic group and other Muslim minorities in Xinjiang.
Given the purpose of her visit, Bachelet has said during her online press briefing on May 28 that she was "unable to assess" the full scale of the violations in the Vocational Education and Training Centers (VETCs), the term used by China for the forced labour camps which were stated to hold a million or possibly more Uyghur and other ethnic Muslim minority group members.
She has spoken of having called on Beijing to review all its counterterrorism and anti-radicalization policies to make sure they complied with international human rights standards. "I have raised questions and concerns about the application of counterterrorism and deradicalization measures under broad application, particularly the impact on the rights of Uyghurs and other predominantly Muslim minorities," she has said.
She has spoken of having visited a prison in Kashgar, where she saw prisoners and an internal court of appeal, describing her access as "pretty open, pretty transparent".
Read more details here.
(Information supplied by Tibetan Review)
By Team TRC