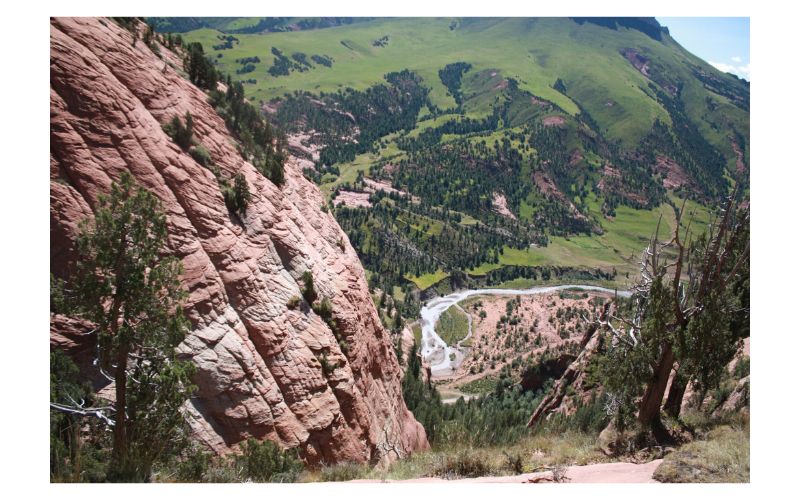 Why China's national park building spree in Tibet is raising concerns
Lhasa: China will set up a new batch of national parks this year on the Qinghai-Tibet Plateau, and in the basins of the Yangtze River and the Yellow River, according to the National Forestry and Grassland Administration statement as reported by Xinhua. Though China claims that the new national parks are part of the "nation's growing effort to protect the environment while improving locals' livelihoods by boosting ecotourism on the Qinghai-Tibet Plateau", this is a cause of worry for local Tibetans, especially Tibetan nomads.
2017 saw the announcement of a policy that said "vast areas of Tibet will be turned into "national parks" - contingent upon the removal of Tibetans from their ancestral lands. Accordingly, huge watersheds on the plateau are declared national parks in an effort to mitigate climate change and offset its reputation as a major world polluter. China announced the displacement of more than 1,000 Tibetans from a nature reserve in northern Tibet in 2018, which it called, "high-altitude ecological migration".
This act of driving away nomads from their lands involuntarily in the name of preservation and conservation of nature is ironic given that these nomads have been the traditional land managers for thousands of years. This approach also conveniently forgets the role of nomads in the conservation of Tibetan antelopes in the 1990s, a period when the species were facing the threat of extinction due to poaching. Interestingly, Chinese social media handles and the cyber army keep posting pictures of these antelopes to portray a positive image of their occupation of Tibet, which brings out the Chinese dichotomy on Tibet. If the authorities intend to curb environmental degradation and pollution as they claim, a ban on mining and construction activities on the plateau should be the first step.
China has approved a plan to establish a national park at Qinghai Lake, located in the northeastern part of the Qinghai-Tibet Plateau, which is the country's largest inland saltwater lake& home to over 571,000 water birds of nearly 100 species. These announcements have to be understood in terms of their larger impact on Tibet, the world's Third Pole, which China unlawfully invaded in 1959.
By Team TRC