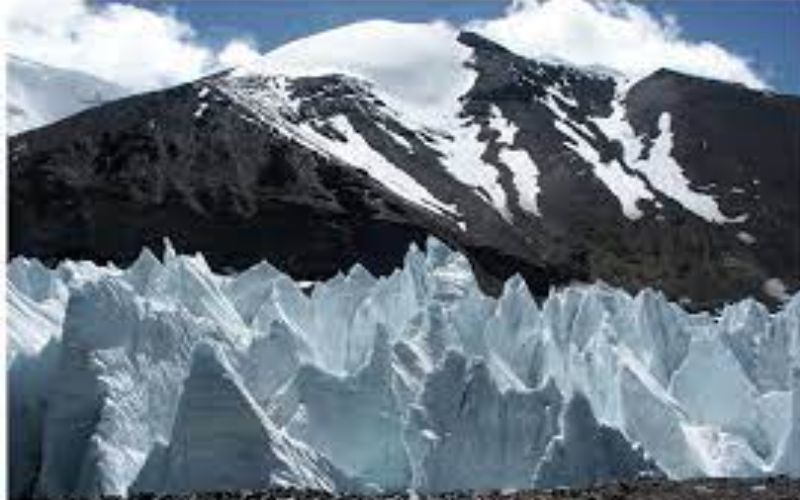 China says new biodiversity law for Tibetan plateau on the anvil
Reports suggest that a new draft law for the "ecological conservation of Qinghai -Tibet" plateau has been submitted to the Standing Committee of the National People's Congress for the first reading on Tuesday.
Stretching for 2.58 million square kilometres, the Qinghai-Tibet Plateau covers Tibet Autonomous Region and Qinghai province, but also parts of the Xinjiang Uygur autonomous region and Sichuan, Gansu and Yunnan provinces. After the unlawful invasion of Tibet by China, Tibet Autonomous Region was created overlaying on the traditional Tibetan regions of Ü-Tsang and Kham, and Amdo (the third region) was mostly coterminous with China's present-day Qinghai province, but also included small portions of Sichuan and Gansu provinces.
Chinese lawmakers have started deliberating a draft law dedicated to "conserving the ecosystem of the Qinghai-Tibet Plateau", considering the "unique" and "irreplaceable "role of the region for ecological security for "both China and the rest of the world", reported China Daily.
The document reportedly highlights "increasing extreme climate events in the region as the threat of climate change looms larger around the world, saying these events posed risks of secondary disasters". Grassland degradation, glacier degradation, ecological impact monitoring for major development projects, germ plasm resources conservation and management, as well as the control of invasive alien species also find mention in the document, observed China Daily.
This development is to be viewed with caution since CCP has a history of using government policies to greenwash away its crimes. Since 2006, CCP has implemented large-scale programs to accelerate the relocation and sedentarization of the nomadic population, viewed by the authorities as ignorant, backward and irrational; whose 'overgrazing' caused significant damage to the Tibetan grassland ecosystem. They are being forcedly resettled in the name of grassland preservation. 2017 saw the announcement of a policy that said "vast areas of Tibet will be turned into national parks". China announced the displacement of more than 1,000 Tibetans from a nature reserve in northern Tibet in 2018, which it called "high-altitude ecological migration". This act of driving away nomads from their lands involuntarily to "help degraded landscapes to recover and to improve the living standards of local people" is ironic given that these nomads have been the traditional land managers for thousands of years.
This is to be viewed with caution also because Tibetan plateau plays a central role in the climate change discourse today. Tibet is home to rivers that feed Asia and is the Third Pole. Recent incidents of flash floods and droughts should not be ignored. Rampant construction of dual use infrastructure, hydro dams and uncontrolled tourism have affected the fragile ecosystem, accelerating the impacts of global warming and climate change in Tibet.
More discussion needs to take place on Tibetan ecology and impacts of CCP policies on the plateau in both 2022 United Nations Climate Change Conference, more commonly referred to as COP27, which is set to happen in November 2022 and 2022 meeting of the Convention on Biological Diversity which will take place from December 7 to 19, 2022 in Montreal, Canada.
By Team TRC