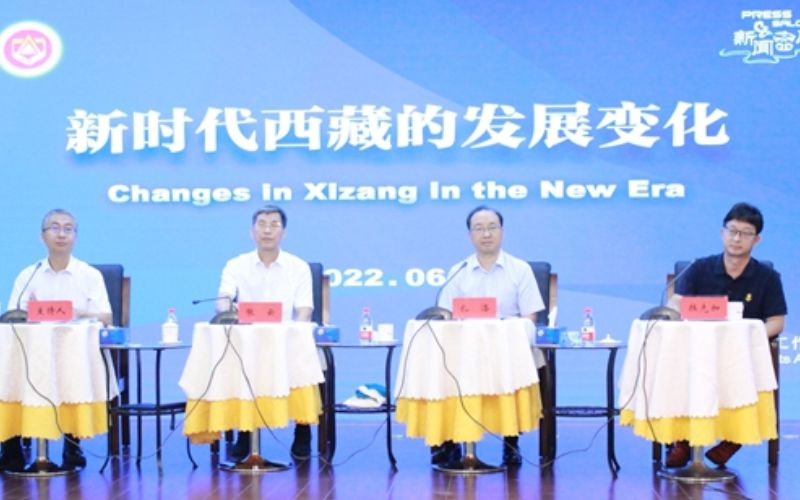 Online Seminars : the latest tool in China's propaganda toolkit on Tibet
Beijing : An online seminar was hosted by the All-China Journalists Association Beijing on June 22 to discuss the changes in the "Tibet Autonomous Region" in the new era, reported China State-affiliated media.
Zhang Yun, a researcher with the History Institute of China Tibetology Research Center, reportedly underscored that "under the leadership of the Communist Party of China and with the hard work of resident working teams, Tibet has taken on an entirely new look". This is completely incorrect, and this is an attempt to spread disinformation on Tibet, which it unlawfully occupied in 1959. Gross human rights violations are happening in Tibet and due to absence of other avenues of expressing and registering protest, Tibetans are forced to immolate themselves.
Zhaluo, director of the Social Economics Institute of China Tibetology Research Center is quoted to have highlighted "green development" as a distinctive feature of Tibet, saying that the ecological protection of the Tibetan Plateau, the "global climate regulator" and "Asia's water tower," is vital to promoting the building of a community with a shared future for mankind. However, these claims are misleading since Tibet's pristine environment is being misused and exploited due to intense mining, dumping of garbage, forced removal of Tibetan nomads and incessant damming of Tibet's rivers.
Laxianjia, deputy director of the Religious Institute of China Tibetology Research Center, reportedly noted that Tibetan Buddhism and related cultures have been preserved and carried on soundly. Tibetans' freedom of religious belief is fully guaranteed. The destruction of Tibetan structures including prayer wheels and Budda statues monasteries are underway in Tibet.
Such online seminars are used as propaganda tools by Chinese Communist Party to legitimate its claims on Tibet and spread disinformation.
By Team TRC